Meatballs the entire family will love
This recipe for meatballs has been around for ages. I remember as a teen learning it from a family that I babysat for and then always making it from then on. Even in university I would easily whip this up. When the kids were little they loved them too! It's an easy dish to freeze, rice and all as well.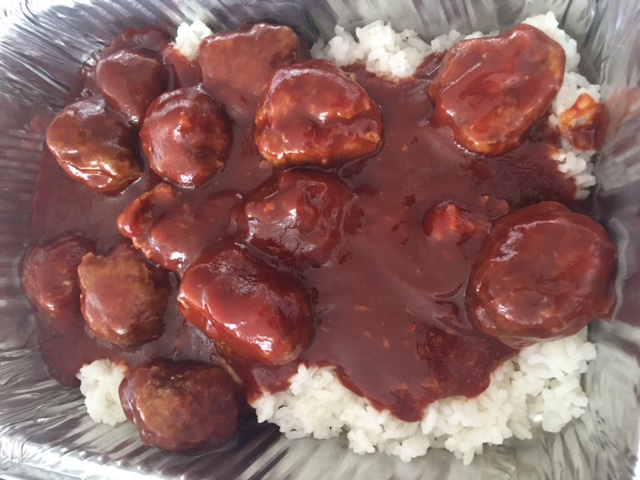 Mommy's Yummy Meatballs: Ingredients
Extra lean or lean ground beef
1 egg
1/2 cup bread crumbs (or panko)
onions and seasoning (optional but I at least put salt and pepper in)
Sauce
1 cup ketchup
1/2 cup water
1/4 cup molasses
1/4 cup brown sugar
1/4 cup vinegar
Directions:
In a bowl, combine beef, egg,bread crumbs, chopped onion and seasoning of your liking  (oregano, pepper, Worchester sauce – be creative!)
Form into meatballs.  Cook in casserole dish at 400 degrees for about 30 minutes, or until cooked through.  Freeze meatballs, put in fridge for supper later or use immediately with next step.
In saucepan over stovetop, combine sauce ingredients.
Add meatballs to sauce.  If frozen, let thaw in fridge or warm through in sauce.
Serve over rice.
Enjoy 😉