Every year this shortbread has been made for as long as I can remember.  It used to be made by my mom and now I make it.  It's not a traditional crispy shortbread.  It's smooth, buttery and I swear will melt in your mouth.  I use my grandmother's old stainless steel cookie press and colour the dough green to make shortbread trees. I hope you enjoy this piece of my family tradition and history.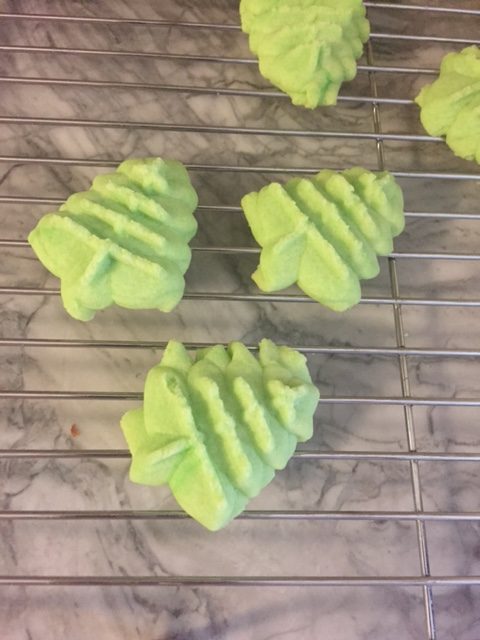 Ingredients
1 1/2 cups flour
1 cup butter
1/2 cup corn starch
1/2 cup icing sugar
Food colouring
Directions
1. Combine ingredients until well blended into dough. Add food colouring of choice. (shouldn't be dry – mixer does a good job of the dough)
2. Use cookie press to add to cookie sheet in desired shape.
3. Bake 300 degrees for 10-12 minutes (depending on size).
Enjoy!!