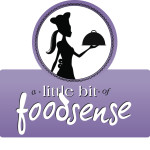 I like to promote healthy eating.
I like to ensure that kids in particular have healthy food choices, modelled by adults.
But I have made it no secret that I have my vices (pop) and love dessert.  I tell myself that when a dessert is homemade, at least it's homemade so it's not as bad (work with me here!).  Also, I do believe that there are treats in life that are worth having. 
So, when I made the following dessert for my extended family (a variation from a Kraft recipe) I did it with pleasure and little guilt.  Make it.  Trust me, you'll enjoy it.  But please, don't try to figure out the calories.
Ingredients:
1 can condensed milk
1 tub cool whip (put in fridge so it's not frozen)
1 1/2 cups frozen raspberries (or fresh strawberries or berry of choice)
Directions
Combine the above ingredients, gently folding into one another until they are blended.
Line a loaf pan with tin foil (or use foil loaf pans).  Fill pan with mixture.
Freeze for at least 12 hours, closer to 24 is ideal.
Flip pan over and remove the frozen 'brick'.  It won't be super hard, but will be firm.
Cut and serve.
Enjoy
Note: I also did a variation one week.  Instead of the  raspberries I added crushed oreo cookies, could have also used chocolate chip cookies.  It was delicious, but extremely sweet (not a big deal for me and my sweet tooth) but in all hoensty the berries were a nicer taste for everyone.