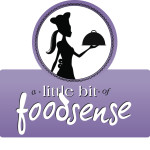 This is an easy recipe that takes a boring white cake to another level.  My nanny (grandmother) made this when I was younger and it's always been a favourite.  My favourite way to serve it: With local strawberries (readily available this time of year) or with maple syrup poured over top.  Enjoy!
Ingredients:
2 eggs
1 cup white sugar
1 cup flour
1 1/2 tsp baking powder
1/2 hot milk
2 tbsp melted butter
Directions
Put eggs in a bowl and beat well.  Add sugar, beating in a little at a time until it is thick and fluffy (or use the mixer)
Stir in flour, baking powder.
Heat milk and butter and beat into batter quickly.
(ETA – thanks Andrea for letting me know!) Put batter in 8 x 8 or 9 x 9 pan.
Bake at 350 degrees for 40 minutes.