It's the most, wonderful time of the year…go ahead and sing along.  I don't mind. 
Sure, it's only the beginning of November, but we all know what it's like to do last minute Christmas Shopping.  To stand in a long line because we left things too late, or realize that the item we really wanted, is now sold out. 
I do a lot of my shopping for Christmas online, for everyone.  I do at least 1 Amazon.ca and 1 Chapters.ca order every Christmas.  And while I may have to step into a large toy store once or twice to get a few of the 'must have' items for the kids, I usually find online shops have the coolest stuff. 
Yes, I've already purchased some items.  And I spend a ridiculous amount of time surfing websites and 'window' shopping.  But in my browsing, I've come across some neat items to share with you, some of which will be under my tree this year. 
Side note: Toy Story toys are huge in this house right now.  These are mostly purchased at Toys R Us.  They aren't on this list because this list is mostly different stuff that's a little harder to find.  But, for the record, I do love Toy Story 😉
I hope this list helps a little!  
ChristmasSense – The 2010 Guide to fantastic finds
1) Educo Creative Cookery
Why? Creativity at it's best for the kids – it comes with pots and pans, plates, forks and some food making it an all in one gift.  Even better, for a smaller space like mine it fits perfectly and looks pretty – nothing too big or yucky looking in my kitchen.  Both kids love it, it gets daily use.
Where: Raspberry Kids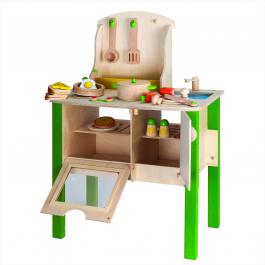 2) Sevi Village Train Set
Why?  Read my review I did about this set.  It's great because not only does it come with trains (compatible with other train sets) but also cars, boats, a plane etc.  making it a fun village.  This is still a favourite in the house.
Where: Raspberry Kids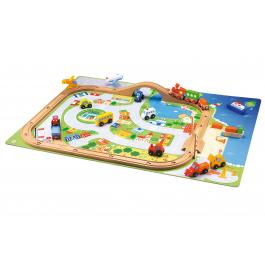 3) Educo Coffee Maker
Why? Along with the kitchen, this is something that many kids pretend to do.  Mine use a coffee carafe we have and pretend me make me silly coffee like 'pizza coffee'.  This cute set will be a perfect addition to their kitchen (and this I'll be buying!)
Where: Mrs. Tiggy Winkles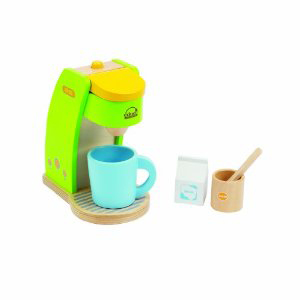 4) Minotaurus (Lego game)
Why? Because it combines the cool factor of Lego with my Greek-history/mythology loving Geek.  I mean, come on! How awesome?!
Where: Mrs. Tiggy Winkles (and other various places like Chapters.ca, Toys R Us etc.)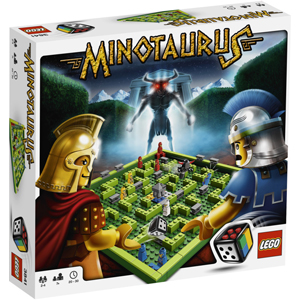 5) Pirate Ship Activity Set
Why? Pirates are pretty fun to play.  We often go on treasure hunts or hop on our ship and sail the open seas in our own living room.  This fun looking wooden ship looks like a great piece for pretend play.
Where: Family Playroom
6) Sprig Toys Fred Shred
Why? Take your pick on which Sprig toy is awesome.  No batteries, fun design and endless imagination (we have one of the vehicles and it's pretty cool).  But the boarder set is perfect for in the stocking, and has that 'cool' factor for the kids who are into skate/snow boarding. 
Where: Eko Bear Toys

Why? Not only is it pretty to look at, but it's made from eco-friendly stuff which means mama can feel pretty good about the purchase too.  My daughter will be finding this under her tree this year! Last year it was on my list for both the kids, but it ended up being sold out!
Where: Eko Bear Toys or Chapters.ca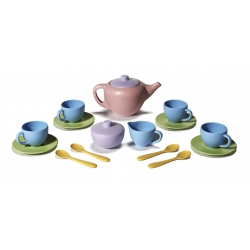 8 ) Baby Doll Ergo Carrier
Why?  Because kids always want to be like mommy, this adorable, kid-sized carrier will allow your little one to be hands free while caring for his/her baby too.  My daughter is scoring this as well.  Can't wait to see her face!
Where: Extraordinary Baby Shoppe
9) Diary of a Wimpy Kid Keychain
Why? It' s a hugely popular book with older kids (the new one is out soon!) so why not tuck in a little extra Wimpy gift with a neat key chain?
Where: Chapters.ca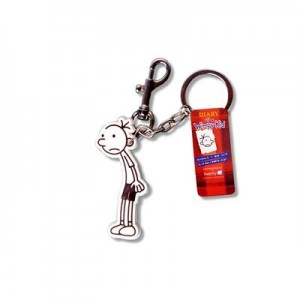 10) Name Your Tune CD
Why? Want to see your kids' faces light up when they here their names in songs they already know like the Wheels on the Bus?  It's adorable.  And family dance parties are a huge thing in this house.  I was lucky enough to receive a copy for my kids from Candace (the owner) a few months ago and it's still as exciting for them each time we listen to it.   Already have the first CD? They've just launched a second one!
Where: www.nameyourtune.com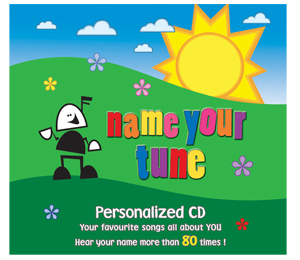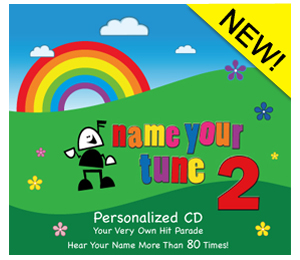 11) Cardboard Building Blocks
Why? Because I got these for my son when he was a year old, and 3 years later they are still in great shape and are now used by both kids almost daily.  Sometimes they build shops with them, sometimes towers, sometimes ball fields.  The imagination is endless.
Where: Tag Along Toys, Chapters.ca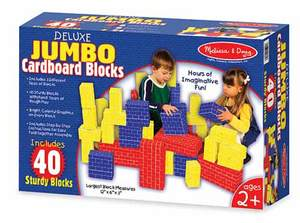 12) Dress Up Clothes
Why? Because imagination is still king – and pretending to be a king is super fun.  This year, I will be getting a storage box of some sort and ordering a few different dress up items – knights outfit, crowns, tutu etc.  It's a gift that can be built upon over the course of the year and will be a lot of fun for all of us!
Where: Chapters.ca,  Creative Education of Canada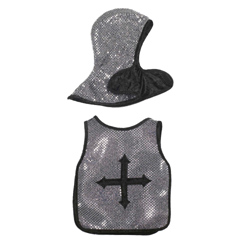 Image Credits: Raspberry Kids, Eko Bear, Tag Along Toys, Mrs. Tiggy Winkles, Chapters, Extraordinary Baby Shoppe