Um.  When did it become November? Weren't we just sitting down for turkey dinner?  Never the less, here it is and there's a whirlwind of activity in this city this time of year.
There are a lot of family, community or random 'of interest' events happening, so here are a few to draw your attention to but please feel free to share others in the comments!
Friday, November 4 and Saturday November 5 (ongoing): Ten Thousand Villages (the awesome new blog advertiser which amazing products!) is having their annual Festival Sale Friday evenings and Saturdays for the month of November.
Friday, November 11: Remembrance Day.  Take a moment to remember, participate in ceremonies or spend some time doing one of these Remembrance Day activities with the kids.
Saturday, November 12: Neighbourhood Toy Stores (NETS) of Canada is celebrating Neighbourhood Toy Store day! Various stores are having events (Tag Along Toys in Kanata is having Dora and Elmo visit the store!) all in support of shopping local.  Love this (plus, it's a great time to start some holiday shopping).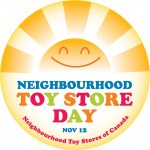 Saturday, November 12: In Orleans, there is the annual Women Entrepreneur's Show and Sale at Beatrice Deslogues High School.  Lots of vendors and another wonderful way to support local.  Plus, I know some twitter friends will be there, so be sure to say hi!
Sunday, November 13: Teams of two can register to participate in the Ottawa Foodie Challenge.  We know that Ottawa is home to some lovely and unique flavours so this should be a delight.  The event is in support of the Ottawa Food Bank.
Thursday, November 17: I'll be speaking on a panel for an OCRI Zone5ive about working with bloggers.  This is a great opportunity for businesses and companies to consider these relationships and what it could mean for them – plus, how to go about hiring a blogger.  Details can be found on the OCRI website.
Friday, November 18: For some, there's a PD Day in the city.  There's also a showing of the Canadian Children's Museum Much More Munsch Puppet Show at 10 am.  Enter here to win family tickets or call the museum for tickets.
Sunday, November 20: Kinderconcerts return to the NAC with Annabelle Follows The Sound of Her Own Voice.  This whole series looks great, including A Christmas Carol in December.
There are a lot of local craft and artisan fairs taking place.  I really encourage you to check one out in your neighbourhood. There are some truly fun and special items you can find for yourself or for gifts, plus you support artisans and local business owners.
For example, I found these gems at one in Orleans this past weekend!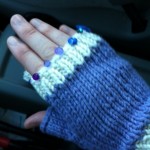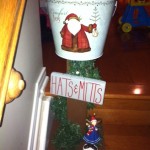 For a list of Santa Clause parades in Ottawa, visit Dani's site Postcard from the Mothership
Finally, I'm sneaking in a December date – Saturday, December 3 from 10-2 is the second Shopping and Sweets!! Gwen and I have been hard at work and are excited to be supporting two local charities this year. More details to come, but please mark your calendars!
Add more events/dates to remember below in the comments!