My first interaction Raspberry Kids was on Twitter.  They are engaging and have a really great store full of wonderful, special products.  Eventually, I had the opportunity to become a customer when I purchased my daughter's Educo Kitchen from them for her birthday.  It's still one of the most played with toys in our house.
Recently, the kids and I had a chance to try out some great items from Raspberry Kids (and pay attention to the end – you have a chance to win them all!)
The Anamalz Stegosaurus has been adopted by my daughter as her baby.  He's joined the other diverse mix in her 'family' which includes Little People, Callico Critters, dinosaurs, Perry the Platypus and others.  It's rather cute.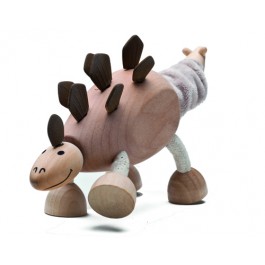 The design of the wooden Anamalz appeals to my desire to avoid too much plastic in the house.  They are a nice size and lend themselves to a lot of creative play.  There is a website to register your Anamalz, play games and learn about the environment.
We also received Hello Hanna Hello Paper Dolls (princess Violet).  These sturdy dolls with paper dresses, hats, shoe stickers and more are just adorable. They are recommended for ages 4+ but with supervision my daughter was more than happy to play with it and really loved dressing up her 'girl'.  On her own, when she was trying to play, getting the dresses and clothing on gently was tricky for her, so I do see why the age range is recommended.  This is a great 'mommy and me' project, or for older girls who love dress up and fine details, these are creative and reminds me of when I was a little girl.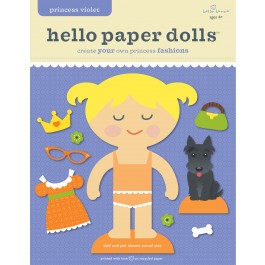 Finally, the last item I received for them to try was certainly the most popular between the three.  This Comiditas felt pizza set comes with removable crust,sauce, cheese and veggies and creativity explodes when making and baking pizza in their little kitchen.  Basically, anything that they can pretend to make in the kitchen is usually a hit, and this set is no different. It's cute watching them make their pizza masterpieces, selecting which vegetable to put on etc.  I love that it's felt (so easy to clean and gentle when dropped!).
You can Win ALL THREE TOYS
Raspberry Kids is in the holiday gift giving mood and is offering one of my readers the chance to win all three of these items for themselves!
To enter:
Visit the Raspberry Kids Website and take a browse around, then comment below an item that catches your shopping eye!
While you are touring around, consider liking the Facebook page and following them on Twitter!
I was given products to check out that were going to be given to readers.  The opinions on the products are my own. Giveaway ends December 7, 9 pm EST.  It is open to Canadian residents, excluding Quebec.  Winner will be drawn at random based on eligible entries.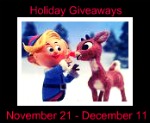 Don't forget to enter these other amazing holiday giveaways too!