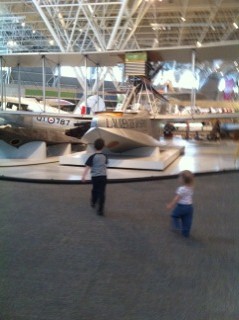 In the cold of winter Ottawa still has a lot of places to take the kids.  We are big fans of the museums (including the Agriculture Museum – the barns are still open!).  But one of our go-to places is the Aviation Museum.
It's big and open with giant, interesting things to see and talk about.  The kids love walking around and are impressed with the scale of some of the planes and vehicles.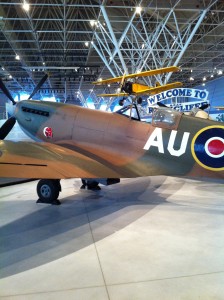 It gives us a chance to answer questions that they may have and to ask questions of them.  What is different about these two planes?  Do you remember the last time you were in an airplane? Which one is your favourite?
There is a children's room with toys and games to keep them busy, especially with young ones who may want to play for a minute.  The theatre has special showings (although we haven't been to one yet) and there is Thursday story time.
It remains one of our favourite places to go and the kids are always asking about it!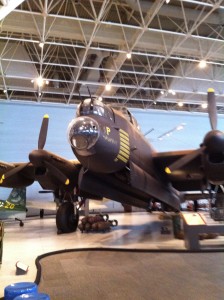 I like that it's in a good location with lots of free parking and is a great way to spend some time with the family!
For more information, admission and location information check out the Canada Aviation and Space Museum.
Also, check out this activity to do with the kids before or after your trip! Activity: Planes and Helicopters