This week has just flown by.  It has been our first full week of school being over and between our trip to Toronto, play dates and Andy's family coming in from out of town, I'm having trouble accepting that it's Sunday already.
I've still been a busy bee (or at least trying to be) – in addition to this blog, I've been writing a few other places.  I'd love it if you checked out the following links:
As part of my Mom Central partnership as a Disney Junior Mom, I was selected to write an article for Disney Junior Canada that not only is on their website but was also sent to their many, many newsletter subscribers.  That was exciting!!  The article: Win, Lose and Play
I have a new gig writing for a pretty awesome company called BeautyGram.  Jennifer the owner is a spark of savvy and fun and I'm honoured to be writing some blogs for her.  It's fun for me to write about topics I don't always get to.
Check out the BeautyGram I was sent as a thank you.  What a great gift to get!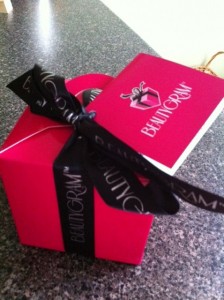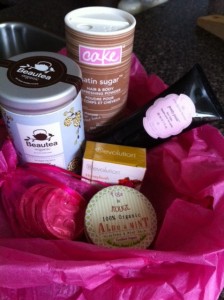 There was a lot of discussion on Twitter about the orange fashion post and the latest one discloses just how terrible my purse organization is.
Meanwhile, I'm still writing True Blood recaps on Kellidaisy.com because, well, I love the show and want to talk about hot vampires.
July will continue to be pretty busy but the highlight will be our trip to PEI.  What's on your list of 'awesome happenings' for July?