Sobeys is a really fantastic grocery store that I've written about often.  It's one of our frequent grocery spots and recently the one in our area (Orleans) has been renovated and expanded.  It looks really fantastic.
The aisles are large and there is a sea of fresh produce available (and it's beautiful produce!), their seafood selection is excellent (we eat more seafood than any other protein I think) and most importantly, the staff is always friendly when we go.
Recently, thanks to Sobeys, I was able to try one of their products that I always know is a fantastic – their Sterling Silver Triple A beef.  We have had this many times and even though we don't eat red meat often, we have always had great cuts when do get it from Sobeys.
I opted for a prime rib steak with the bone in.  Our BBQ is pretty well toast so I took a chance and just fried the steak in a pan on the stove.  I brushed each piece with salt, pepper, garlic salt and onion powder and olive oil then pan fried them each for a about 4-5 minutes.  I was aiming for medium rare and succeeded!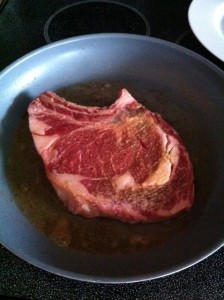 They were unbelievably tender and delicious.
Sobeys has a really great website – inspired.ca –  with recipes (including this avocado/grapefruit salad that I have on the menu for my company tomorrow night) and inspired.ca has an App as well.
In addition, I was able to check out some of their new summer products, including their Italian Soda (which I am all about this summer, it's becoming my pop replacement) and their Pistachio ice cream.  We don't often buy ice cream to have in our freezer at home, but it's nice to have a treat once and a while.  All of the family gives that a huge thumbs up!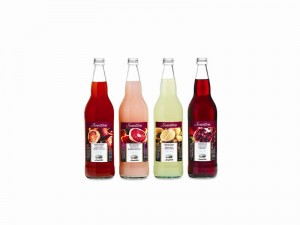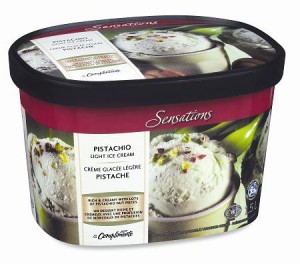 YOU CAN WIN!
Sobeys is generously giving one of my lucky readers a $100 pre-paid Sobeys gift card!
To Enter: 
Simply comment below and tell me what recipe on the inspired.ca website you'd like to try at home!
Giveaway is open to Canadian residents, excluding Quebec.  Winner will be chosen at random. Giveaway closes as of Wednesday, August 8, 2012 at 9 pm EST.  Winner will be contacted if a valid email is given to coordinate mailing of prize. 1 entry per person. 
Be sure to follow Sobeys on Facebook and Twitter to keep up to date with all of their offerings and products.