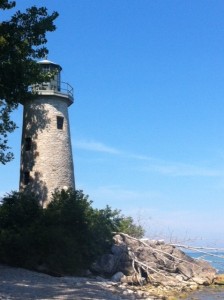 Visiting Pelee Island
In Lake Erie lies a beautiful island with sandy beaches, nature trails, a serene atmosphere and more.  This piece of Canadian heaven is Pelee Island and we visited with the family this week.
It's a perfect cottage or bed and breakfast getaway spot if you are looking for quiet entertainment that has something for everyone.
We took the ferry from Kingsville (about 45 minutes outside of Windsor) and it cost about $40 each way for 3 adults (our kids were free).  The ferry only runs at certain times so it's important to check the schedule (and make reservations).  I should point out that the ferry is super efficient, so when they say they will arrive in 1.5 hours, that's exactly what it was.   There is a cafeteria on board, but bring some games (cards, books etc) for the kids to keep everyone entertained.
Once we landed at the island we instantly felt like it was something special.  The ecological aspects have been largely retained. There are some restaurants, cottages, inns and bed and breakfasts to stay.  A lot of people took the ferry over without a vehicle and brought bikes and rode around the island.  The Pelee Island Winery offers tours and would be a lovely stop if we are able to go again.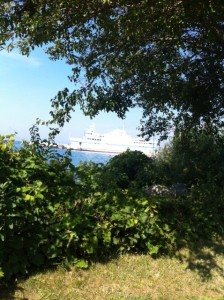 The beaches looked amazing.  Very few people lined the sandy spots.  The beach we finally decided on was probably one of the best ones we swam at all summer – rated for the sandy beach area, sandy water when swimming (not rocky) and the warm temperatures which surprised me.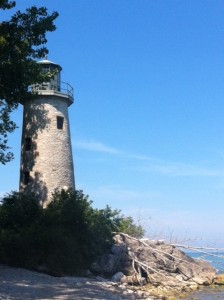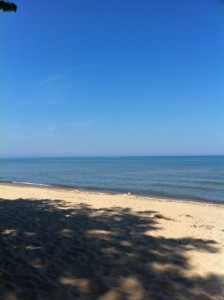 Our visit seemed to fly by but renting a cottage here would be a really great plan in the future.  Also, for those of you who are nature lovers or are looking for some quiet time (writers – I'm looking at you!) then this is a piece of paradise in our own back yard to check out.
Recommended