On toddlers, babies and names we call our kids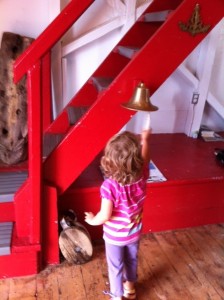 So my 'toddler' is going to preschool next week (did you just sigh for me? Thank you. I appreciate that

But, I guess since she's going to preschool, she's now a preschooler?
When I wrote a post about my son starting preschool I was an emotional mess.  We had some up and downs with the transition to school, not anything horrific but the fact of the matter is when asked why he was sad to go to school some mornings (even into JK), his simple reply was that he just preferred to stay at home with me.  It was hard to rebut that.
With my daughter it's different. She's not sad, she's extremely excited.  This morning she marched to her room in a sad fit because her father and I told her she'd be going to school 3 mornings a week instead of the 5 that she is apparently insisting on.  This will be a future post next week when she starts I'm sure.
Meanwhile, back to the names.   Although I've been told she's not really a toddler anymore and that it's time to let go of that name (you know who you are!

I am having the worse time saying she's a preschooler.  Because now, I have a school-aged child and a preschooler? WHAT??
My daughter in particular hates any nicknames.  We are a nickname family and for a long time she kept insisting when we called her sweetie that 'I'm not a sweetie!' and so on.  The worse is when I call her baby.  "I NOT A BABY" I would be told.
What she doesn't understand is that I will ALWAYS call her and her brother my babies.  Because no matter what other titles I'm supposed to give them, they will always be my babies in some way.
But fine.  I will give in.  I now also have a preschooler. There are no toddlers in my house anymore.
Sometimes there are still babies.
Can you relate?
Recommended