A New Clothing Line for Tween Girls: It's not about the label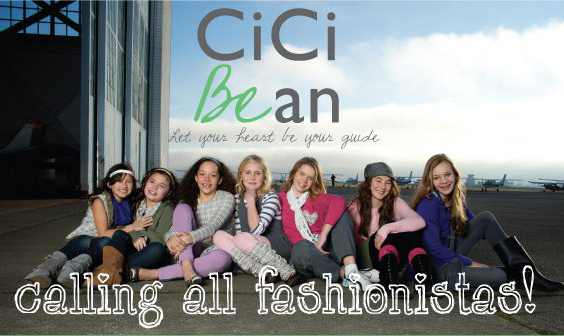 Do you have a tween? I'm not there yet, and given my last post about still calling my preschooler a toddler and a baby, I'm not even sure the definition of tween.
But I know that it's back to school time which means that pre-teenagers every where have been shopping for fall clothing.
I'm excited to tell you that as a parent, shopping for your daughters has just gotten easier.  Not only will you like that the clothing is age appropriate and great quality, but your children will like the stylish nature and unique offerings.
If you are in the Ottawa area you and your daughters can get a sneak peek of the line this weekend!
On Saturday, September 15 from 1-4, Vicky Bisson, Peekaboo Beans Stylist will be hosting the event along with Heather Burke at Smart Space Organizing (yes, the fabulous Bit of Momsense advertiser!).   Girls will have the chance to try on clothing and talk about what beauty means to them, and there will be a presentation about making their bedrooms their own space!
Keepin it Real' day is about self-acceptance and celebrating real beauty from the inside out. Acceptance of one's self is the first step to real beauty. We all know how important it is to love and accept ourselves unconditionally, but this is a hard thing to do, especially when we are continually bombarded with images of what we should look like, act like and be like. So it's up to us to step away from those images and ideals and stand up for ourselves and our tweens!

Tween girls (ages 8-14) and their moms are invited to get together on September 15th and have a conversation about real beauty! What's the catch? No makeup allowed! We want everyone participating to celebrate themselves in their truest, most natural state of beauty!
For full details and to RSVP, check out Vicky Bisson's Peekaboo Beans website.
Recommended