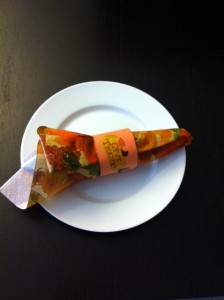 Yesterday was a PD day and with Thanksgiving tomorrow (that we are hosting) it was a perfect opportunity to do a craft with the kids.
Using materials we already had around the house, both kids made these easy napkin rings.  They are adorable and will look lovely at everyone's place setting for our Thanksgiving feast.
**Tip! This is perfect to keep the kids busy while you are preparing the dinner!
All you need:
-Paper towel holder, cut into 1 inch pieces
-Any colour of construction paper but into strips, just over 1 inch in width
-Glue stick
-Fall/Thanksgiving stickers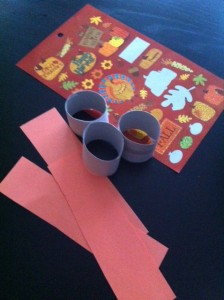 Have the kids put glue on the construction paper, the entire length.
Roll the paper over the paper towel holder piece.
Add stickers
Voila!