Hosting a Super Mario Party: Party Decorations
Last year my son wanted a Super Mario birthday party.
I was happy to oblige.
Most of my decor items I ended up making myself.  Blocks out of brown construction paper, yellow coin 'boxes' with question marks for the wall and so on.
I also set up some Boos out of balloons:
And using brown balloons I made Gumbas (use white thick card stock to make the feet. Cut a hole in the middle to pull the balloon nub through)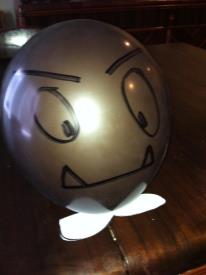 And of course a Yoshi Egg.  I made this out of paper mache so it could be used as a pinata.  I ended up hiding it in the house and then the kids punched through it to find Mario tattoos inside.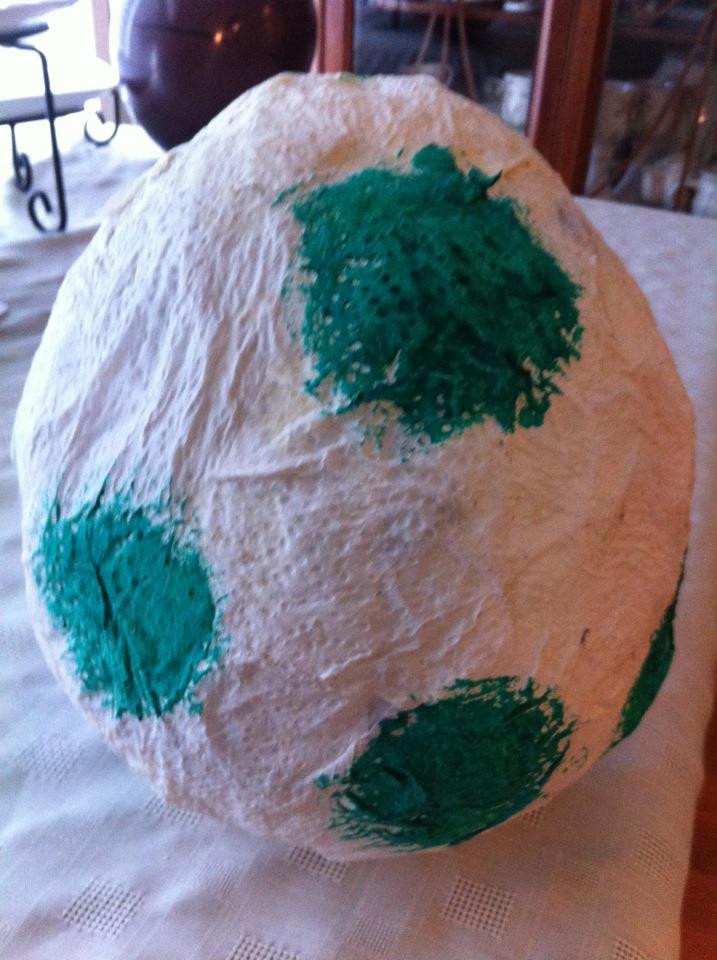 Full instructions on how to make a paper mache Yoshi egg can be found in this post.
Mario cupcakes from Little Cakes here in Ottawa finished off the details.  It was a lot of fun and most importantly, he loved everything.
This year the request is Spiderman…we shall see how this goes.
Have you made party decorations? What's your favourite theme the kids have asked for?
Recommended