6 years ago we were expecting our first child.  We were overwhelmed with choices for cribs, car seats and more.  Frankly, the information was as readily available online as it is today. I scoured baby forums looking for recommendations (oh, to have had Twitter back then!).  The task for shopping for baby is not easy (and what we would later realize with our second, there are certain key items they need, the rest isn't necessary!).
We ended up buying our crib set at Sears.  We registered there and received gifts as well.  But after the babies, I didn't venture into the baby section as much and any Sears shopping I did was online.
Now, thanks to Mom Central, with sisters and friends having babies galore this year, I have the chance as a Sears Baby's Room Ambassador and was invited to tour the renovated Sears Baby's Room section at the St. Laurent Ottawa store to chat about the changes they've made and get a first hand look at the products.
There were two major take aways that I left with:
a) There are more options in stock.  There seems to be a lot of car seats on display, play yards (which I still call play pens!) and a lot of clothes.  The clothes selection is amazing, especially the sleepesr. Sweet, cute, lots to choose from in various sizes.   I love babies in sleepers!
b) There is great attention to customer service.  The entire time I was there I noticed staff assisting customers at length, explaining the differences in sizes or options. I overheard one woman say 'thank you. You answered all of my questions! It was very helpful".  I don't remember this from 6 years ago!
In speaking with the staff, this attention to customer service, product selection and maintaining stock is something Sears stores across the country are really working on.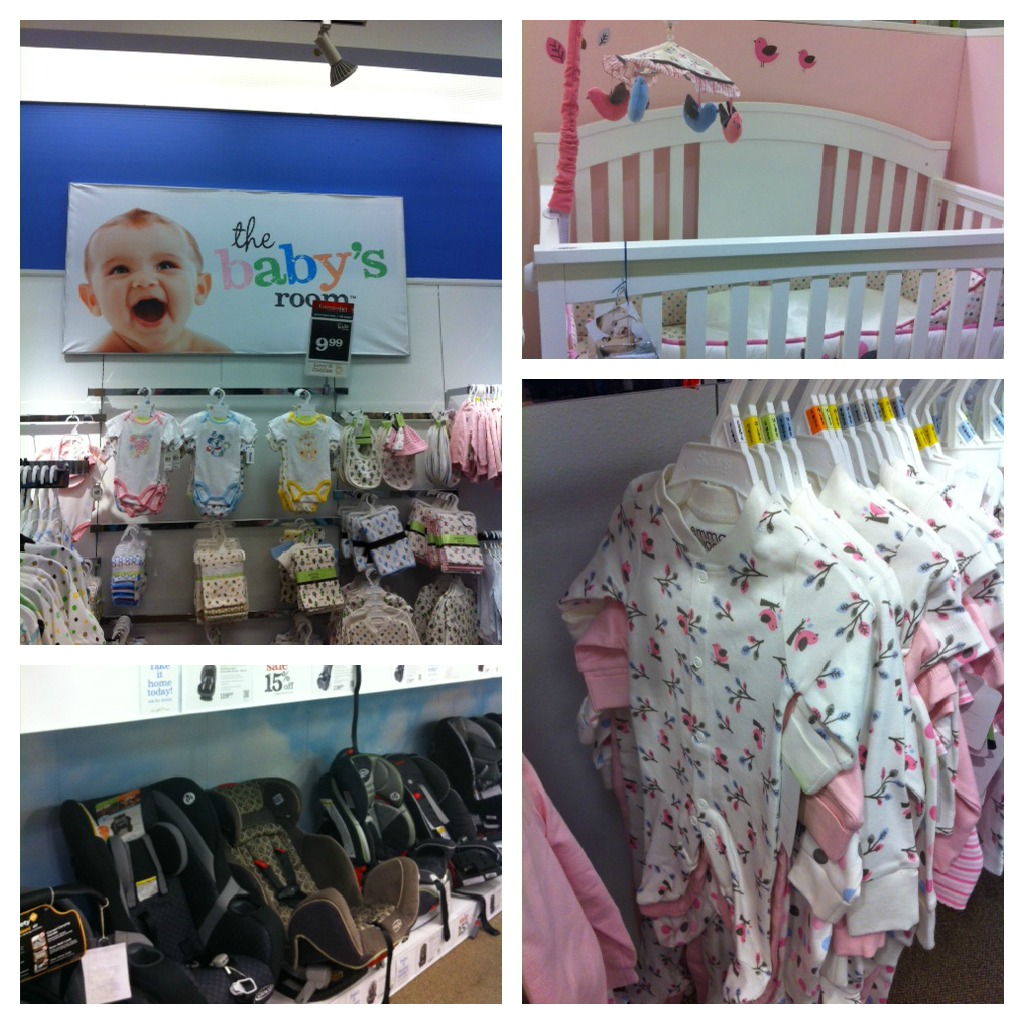 It's no secret that I try to shop local and at smaller stores, but when it comes to cribs, play yards, car seats, baby gear and sleepers, I won't hesitate to recommend to my sister's that they check it out (update: phone conversation with my younger sister went something like this "You need Sleepers! Go to Sears! So cute!" 😉
Stay tuned for more updates!
Disclosure: I am part of the Sears – The Baby's Room Ambassador program with Mom Central Canada and I receive special perks as part of my affiliation with this group. The opinions on this blog are my own.