This super easy recipe replicates some store-brands that you can buy, but make this treat yourself and it's the perfect home made gift! Enjoy!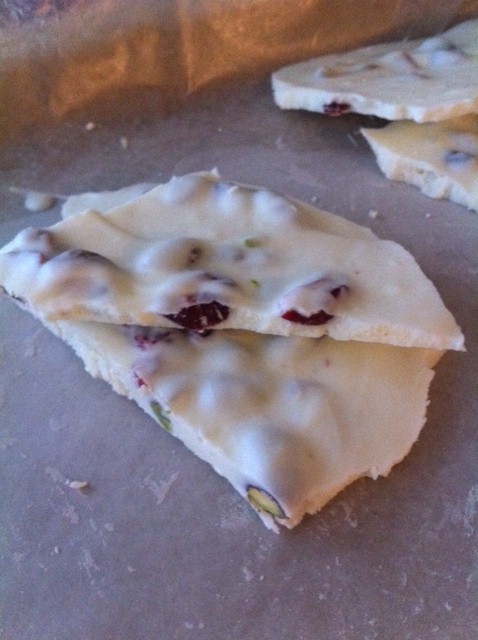 Ingredients:
White chocolate Wafers (about 2 cups)
1/2 cup-3/4 cup dried cranberries
1/2 cup-3/4 cup chopped, unsalted pistachios
Directions:
In a microwave safe bowl, melt the chocolate for 1 minute.  Stir.  Continue to heat for 30 second intervals and stir to help melt.
When the chocolate is melted, add chopped pistachios and cranberries.
Pour over baking sheet lined with wax paper or parchment.  Spread evenly. Allow to harden.
Break into pieces when fully hardened.  Package up or serve and enjoy!