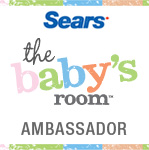 Through my partnership with Mom Central Canada and Sears Baby's Room, I get a chance to remember what it was like to be a new mom and a pregnant mom (which has been almost 4 years ago!).
When I was pregnant with my first, and fully anticipating showers and gifts and everything else (don't pretend you don't sort of think about it!), we set up our baby registry.
Sears is an excellent option for baby registries. Why? Because they have a large selection of items that can be purchased in store, online or from the catalogue, making it really easy for out of town family and friends to find that perfect gift for an expecting couple.
Plus, when in doubt, gift cards can be purchased.
Sears still has the Waiting Club Game that they had 6 years ago when I was registering.  This means that if you have your baby on the due date in the system, you could be reimbursed the registry purchases. Check out the link for full details, but super fun right? Of course, my first was a week late, although my daughter was *this close* to hitting the mark 😉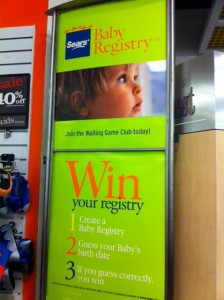 This month I had the chance to set up a baby registry as though it was my first time.  To do so, you simply make an appointment with a representative at your local Sears store and they can help you through the process.  No, you don't need an appointment, but it is recommend to ensure you get the undivided attention that you deserve.  The other option is to do it online!
TIP: Set up the entire registry information ONLINE before going to the store. In fact, you can select items online and in the catalogue without going to the store.
 By setting up the name, address and other information ahead of time in the comfort of my home, I saved a ton of time at the store! My computer is much faster than the machines at the stores are.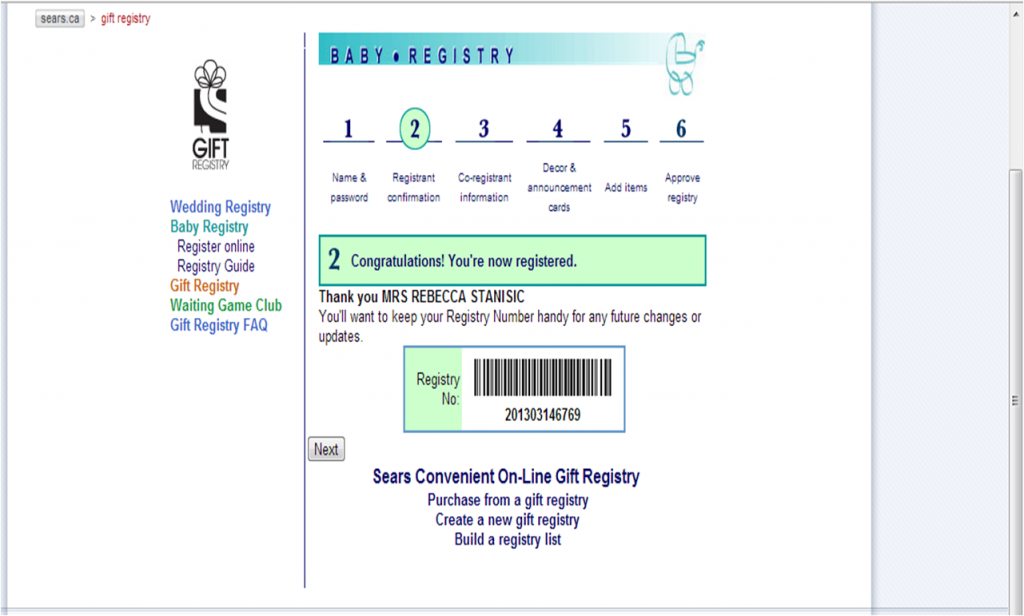 There are a couple ways to select gifts for your registry, either using the 'gun' in the store to scan, scan, scan (and honestly, this is fun to do with you and your partner!) or by simply doing it online.
TIP: Even if you set up the registry online, I recommend visiting the stores (after online research) to see some products (if available) in person. Especially items like strollers.  Take it for a test 'drive' in the store, and don't forget to try pushing it with one hand! That was my test to see how easily it could turn etc!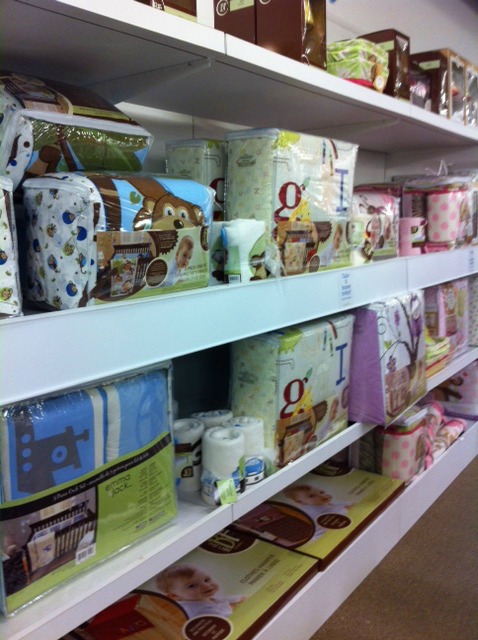 Once the registry is set up, you just have to update it with your gift items that you are hopeful for.  Remember, if you put gifts on your registry then purchase them yourselves, be sure to take them off of the registry so others don't buy it as well!
Even though my registry set up was just a test run, it was a really easy process.  Friends and family can easily have access to registries to find the right gift items that new parents are looking for, and parents don't have to take hours and hours setting up the registry in store.
Just a side note: When I was at my local Sears I did bring to their attention that the voice automation on their registry machine was really difficult to hear, but they will have a technician look at it.  But, in all honesty, I didn't need the voice guide as everything on the screen was really easy to follow.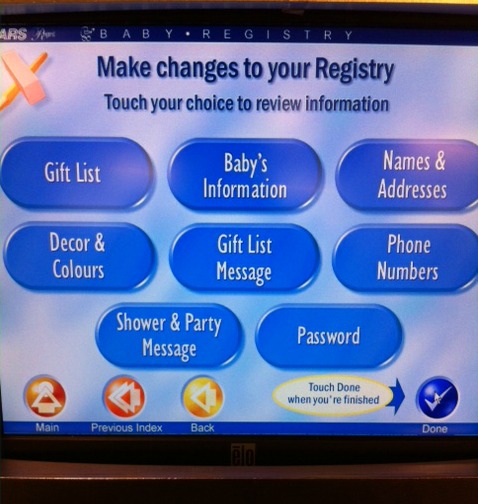 Did you set up a baby registry? Will you set one up when you are expecting?
Disclosure: I am part of the Sears – The Baby's Room Ambassador program with Mom Central Canada and I receive special perks as part of my affiliation with this group. The opinions on this blog are my own. No babies were snuggled during my registry process. Sigh.