Okay, maybe terra20 isn't new to this blog – I've done a giveaway and written about the store and all of their eco-living awesomeness before.  I've mentioned on here or on Facebook that they are local, highlight eco products that we use in our everyday lives, and it didn't take me long to become a happy customer.
However, please consider this the formal welcome to terra20 for coming on board as an advertiser with Bit of Momsense! This means it's now my *job* to make sure you know about the cool products they have and why I love them. (Tough job, right? 😉
Naturally I'm excited because this is a great fit for me and my little blog.  It's easy to promote terra20 because they have solid values, useful and green products and I shop there myself for my family.  Win-win.
What's in Store?
So what did I find at the store when I went in last week? Too much (ha!).  We bought our usual items – cleaning products and my husband's favourite face cream, muffin cups, chocolate, and so on. It was my Andy's first visit and he commented on how difficult it was not to BUY ALL THE THINGS!
In the litter less lunch section, you might be interested in their many containers and lunch bags (the cute ladybug/owl etc are Beatrix NY. I bought my son one when he went to JK almost 3 years ago and since it's top rack dishwasher friendly it still looks new.  Love it).  Plus, I have a serious addiction to reusable containers.
The stainless containers are awesome.  I have a three-tiered stainless container that I take to parks and picnics and it's perfect.  I bought stainless steel straws (that come with a cleaning brush) when I was there as well.
In addition, I picked up some cute ice packs for the kids lunches and when we travel.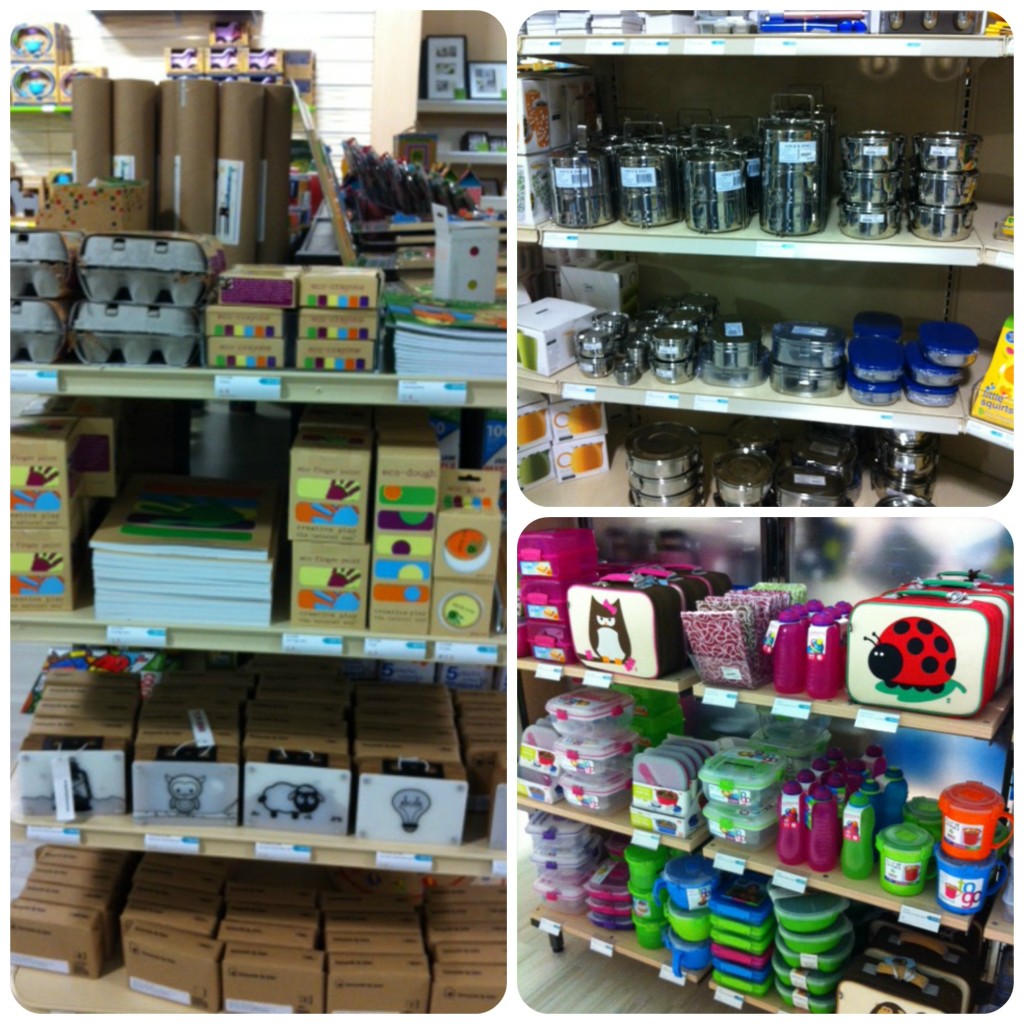 Other items of interest include their gorgeous and extensive kid crafting section.  Paints, sketch pads, an Easter egg decorating kit and more await your little artists.  These would fit wonderfully into Easter baskets!
For the first time I noticed maternity clothing! Super pretty and the material feels so soft!!
Lastly, I'll point out that it is finally starting to feel like spring and all the bird feeders, soil and gardening gloves are exactly what we will need – soon (I hope!).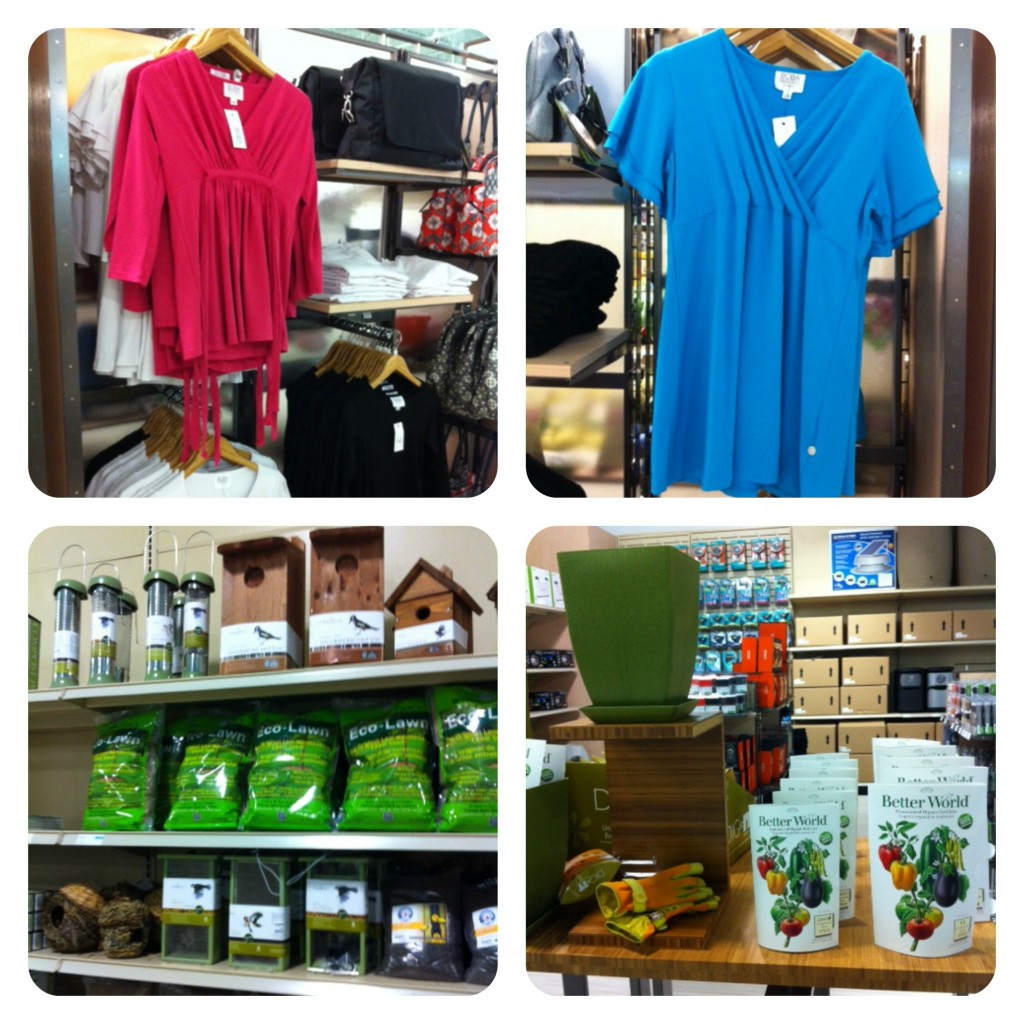 Celebrate Earth Month
April 22 is Earth Day and terra20 is turning April into Earth Month.  Each week, they will be featuring products that highlight ways we can become more green – from cloth diapering, to litterless lunches, to our beauty products and cleaning products, there are many ways we can start making small differences that will have a big impact.
Visit their calendar of events to find out what in store events are coming up.  Here's a sneak peek:
March 30: Mini Manicures
April 6: Vendor visit: Applecheeks cloth diapers and cloth diapering enthusiast Sylvia Holtrop
April 20: Vendor visit from Ecojot (LOVE their products) and local wood shop na Coille Studios (have you seen their products? Cutting boards and more. Beautiful).
Have you visited terra20 yet? Lots of free parking and great finds in store!