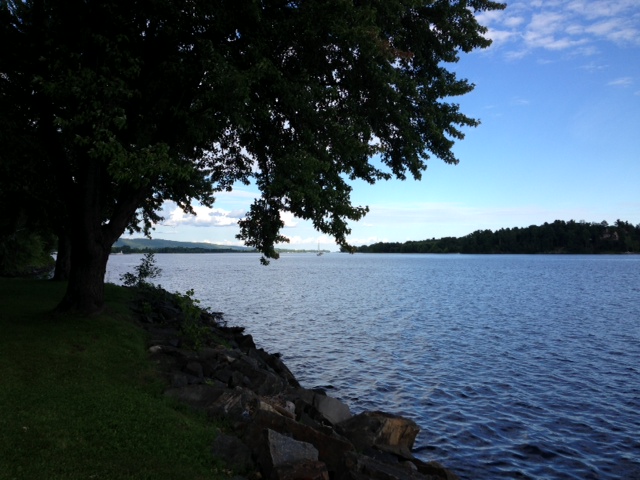 [update: I can't believe this post was written 4 years ago! We are heading back this summer so I'll share with you some updated activities. Last year when we went, the resort fee covered a lot of great things like Kayaking! Plus, our family is really into tennis now and we spent so much time on the court!]
This was certainly a summer of family travel.  It's something we love to do, seem to always to it right here in Canada, and definitely plan on travelling with the kids even more. My son already has an eclectic list of places he would like to visit (usually they are specific to monuments he would like to see as well).
The most impromptu, last minute trip we did all year was to the Fairmont Chateau Montebello.  It's an hour drive outside of Ottawa in Quebec and yet we have never been before.  Given the proximity, and what would turn out to be the fantastic nature of the resort, I couldn't help but regret all the years we've been missing out!
We went on a warm summer's day which meant the outside pool was open (as well as the indoor pool).  In the end, our last minute, over night stay has only proven to fuel our desires to go back.  Not only was it a wonderful place to visit in the summer, but we can already imagine how lovely it would be in the fall and how cozy (and fun!) it would be in the winter.
Why did we love it so much?
There's a few reasons why the Chateau Montebello has quickly gone to the top of this family's 'places we have to return to'.  The first, is how family-friendly the resort is. Admittedly, we didn't realize this going in. We thought it would be a fancy Fairmont resort and our younger children would be a bit out of place (although, they are wonderful travelers so we weren't worried about them fitting in).
That's so not the case. The entire place seems to be ideal for everyone you can imagine.  Family with young kids? Yup – loads of activities waiting to happen!  A couple looking for a romantic getaway? You bet! Head to the spa for a couple's massage, enjoy a romantic dinner or sit on the lounge chairs overlooking the river outside, not to mention in the winter you just need to cuddle up with your favourite drink in front of the fire place!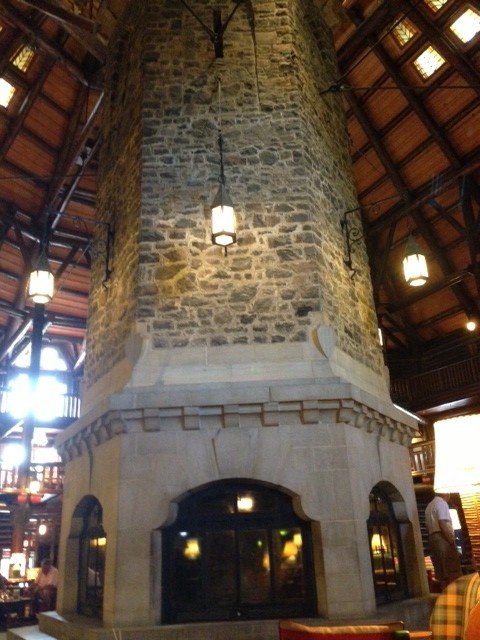 The rooms were rustic but nice, the food turned out to be stellar and the grounds themselves were beautiful.  You can sign up to go on the tennis courts, take in some golf, swim in the indoor or outdoor pool (depending on the time of year), visit the arcade, and more!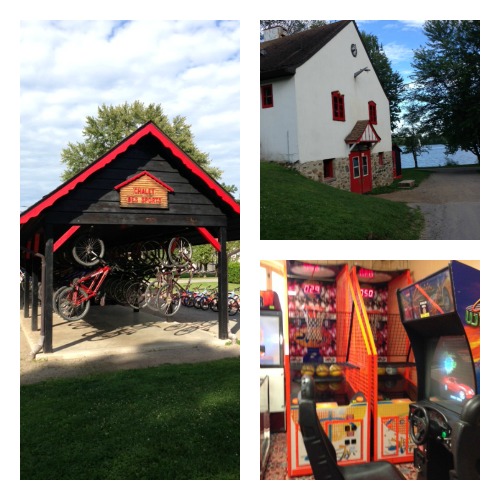 A few highlights:
-Each day there are activities planned from Zumba to volleyball and these change depending on the season. (This kind of reminded us of Dirty Dancing!!)
-There is plenty to do for the kids, including an evening movie where would could have left them with resort staff while we ate etc. Definitely something to think about for the future.
-The lobby area has a giant, gorgeous fire place in the middle and then tables and chairs and couches all around it, including the second and third levels (which were all open to below).  There are tables to play games on and the front desk holds dozens of board games to play, you just have to ask to borrow one.  We played Sorry! as a family while Andy and I enjoyed a drink and the kids had a blast.  When we came in later at night after the bonfire, there were a bunch of people at the tables playing games.  We loved that!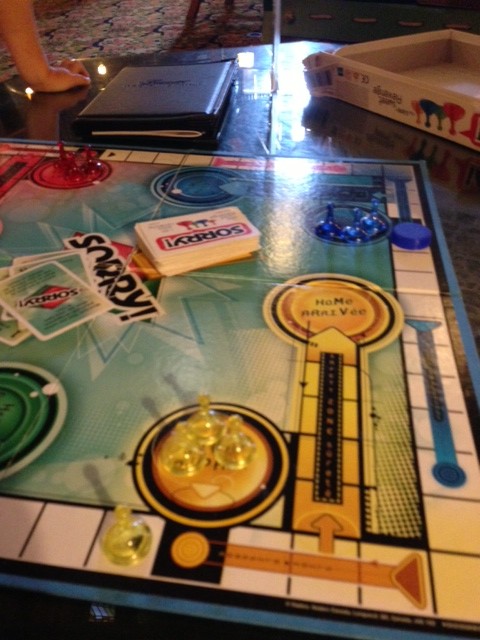 -There are so many activities to do, it's easily a destination that can be fun at any time of the year.
Needless to say, we plan on going back.  I think our whole family (parents, siblings etc) are considering a winter trip!!
The prices can add up, but keep an eye out on the website for deals that they offer.
Could you imagine how amazing this place would be at New Year's? They have an extensive New Year's package.