When I was growing up my grandmother made gingersnap cookies.  They were my favourite.  Although, hers were always soft and never had the 'snap' to them.  But that's how I liked them.
This recipe is the one I've been using for years and years, and it never fails me. It's excellent because it makes about 3 dozen, but doubling the recipe, especially when using a mixer, is quite easy and voila! You have enough for a cookie exchange.
These never last long in my house! Enjoy!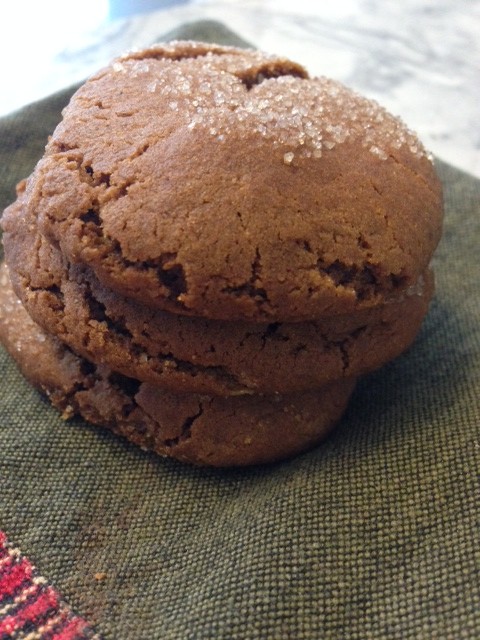 Ginger Molasses Cookies
Preheat oven 375 degrees.
Ingredients:
3/4 butter
1 cup brown sugar
1 egg
1/4 cup molasses
2 1/4 cup flour
2 tsp baking soda
1 tsp cinnamon
1/2 tsp ginger
1/4 tsp ground cloves (optional)
1/4 sugar for rolling
Directions:
Cream together the butter, egg, brown sugar and molasses.
Sift together flour, cinnamon, baking soda, ginger and cloves.
Add to wet ingredients, mixing well.
Roll into balls, using about 1 tsp of dough per ball.
Dip in sugar.
Bake for 9-11 minutes (timing usually depends on the oven and the cookie sheet.)
They will be soft when they are done, but firm up as they cool.  The edges will already be getting a bit more firm when they are done.
Enjoy!