It's time for my annual gift guide!
With this guide, I try to help give you ideas to make your holiday shopping a little bit easier. These are gifts that are under our tree this year, have been under the tree, or ones that I would be happy to get if the timing was right.
For 2014, I've tried to include something for everyone in the family. I guarantee you'll find at least one of ideas useful.
I've included local stores (most of which also ship across the country) and other national sources when needed.  Tag Along Toys and terra20 are both blog advertisers, but that's where I shop for my own gifts, so they are on the list a few times!
If you have questions or need more ideas, drop me a note on Facebook or Twitter or in the comments below – I'd be happy to help!
2014 Holiday Gift Guide
1- Little Tikes Little Builder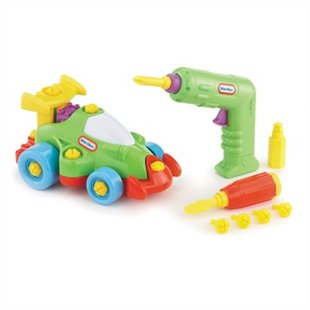 This made it on the list at the insistence of my sister. My parents bought this for my niece on her birthday and my sister says it's beyond fantastic for little builders. There is a car, train and fire truck available.
Where to Buy: Toys r Us (in store, I couldn't find it online), Chapters
2- Keva Building Sets
We built the Keva Catapult after my parents got it for my son for his birthday (notice a trend? Nanny and grandpa are pretty good gift finders) and it was so amazing. It was like a mini design and tech class. He had to measure things out, build it in order, and follow instructions (with my assistance). The end result was a neat-o catapult to launch mini beanbags across the room.
Where to Buy: Tag Along Toys (there are various sets, in store carries more), Chapters
3- Craft Kits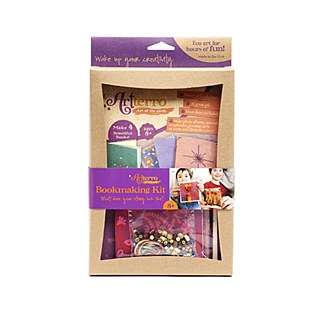 I love craft kits. I love it when my children receive them as gifts.  There's something about the art of making that is so appealing to me – and the kids.  Frankly, select any craft kit and both my kids would be happy.
A few favourite choices:
The Artterro craft kits, like this bookmaking one, go beyond the usual types of crafts. They are eco-friendly, and unique.
I wrote about this headband craft set before and can't emphasize enough how much my daughter loved it.
Where to Buy: terra20, Tag Along Toys
4- Tabletop Curling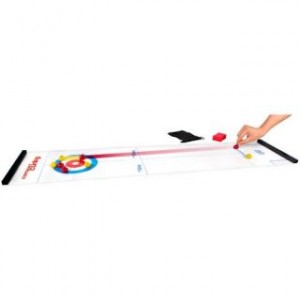 This was probably one of the best gifts we got last year. It was an instant hit, and we continue to play it as a family.  Love it.
Where to Buy: Tag Along Toys
5- Spot it (Frozen or Regular)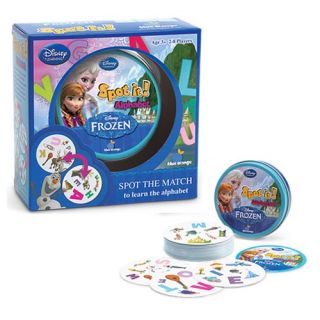 Do you have Spot It! The game yet? If not, it's worth getting. The compact game tucks in your bag when you travel, and is just plain fun to play.  We already have the original edition, but the Frozen one is making its way into the house this year.
Where to Buy:  Tag Along Toys, Mrs Tiggy Winkles
6- Comfy Socks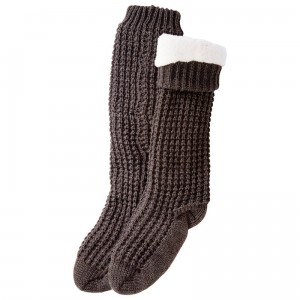 I think comfy socks are a great gift.  Last year I received boot socks and loved them. The inside of these socks are lined with clouds. Fine, they aren't really clouds but that's what they feel like. They are on my personal Christmas list.
Where to Buy: Anywhere you can find cool socks, the cloud socks are from Chapters
7- Coffee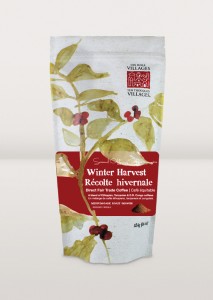 Need I say more? Find a local brew or your favourite kind and pair it with a mug that will make the recipient think of you each time they pour a hot cup and hug it.
Where to Buy: Your pick, but consider local and Fair Trade
8- House of Marley Headphones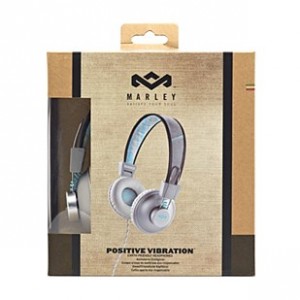 I reviewed a pair of these for Future Shop years ago and they are still my favourite (when I get to use them and the 8 year old hasn't run off with them). For my husband's birthday, I gave him a pair of buds from the House of Marley and it basically changed how he listened to music on the bus to and from work. These are worth it.
Where to Buy: Future Shop, terra20
9- Baking gift basket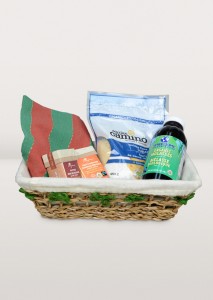 Have a chef in the house? I love these ready-to-go baking packages from Ten Thousand Villages.  Stuffed with fair trade goodies, they come with a tea towel and are packaged in a basket, ready for gift giving. Bonus, if you give baking items, maybe you'll get some of the baked goods in return?
Where to Buy: Ten Thousand Villages, or go to your favourite local kitchen/gourmet shop and pick out some favourite pieces!
10– Free the Children Donation (or other charitable donation)
In recent years, when a new little one joins our family, I gift them a donation for their first Christmas. That won't be any different this year, my sister welcomed a new baby in August.  Free the Children has a matching program for donations, or you can order a package based on a theme (such as education). I've also made donations for teacher gifts in the past.
Where to Buy: Free the Children, your favourite charity of choice