It's no secret that my family loves travelling to Fairmont Chateau Montebello. In 2014, although it wasn't planned, we ended up there three times!  The kids now request to go constantly (and worse, they keep trying to add on extra days!) You can read about our first summer trip on this post (and yes, New Year's Eve is still a goal!)
It's hard not to see why we enjoy it so much.  When we go in the summer, it feels like the perfect summer resort, and when we go in the winter, it's historic charm shines through.  We joke that this is the place that makes us actually enjoy winter activities.
We decided to go with my extended family to kick off our holiday season in early December.  We had never been when the Christmas decorations were up, and my sister (including her young family) and my parents joined us on a winter adventure.
While we planned on skating and frolicking in the snow, our warmer-than-usual December (remember how mild it was? I know it's hard to believe now that it's minus one thousand degrees) meant that we had to adjust.  It was plenty cold when we went, but it was really the first weekend that chill had arrived. Skating was out, but other fun was in.
When we traveled in February, we experienced all of that.  Walks in the fresh snow, skating and hockey. Should you travel when the temperature and snow conditions are right, you are in for a winter wonderland of fun.
Even though we couldn't repeat our winter adventure this time, it didn't stop us from finding plenty to do.
One of our most favourite activities is sitting by the fire, ordering a drink (hot chocolate for the kids) and playing board games.  It's relaxing.  We get to appreciate the history of the building and spend time together, without screens.  Plus, while we get to mellow out, the kids get to pick any board game they want. It's a win-win!
We went curling for an hour (this is probably by far our most favourite thing to do – next time we may need to book 2 hours), swam, walked around outside, played squash (a favourite for my kids) and ate together.
The kids in attendance ranged from 4 months old to 8 years old.  It was definitely a family affair.
We already have two trips planned this year, although no dates set yet.
Thinking of going? Here are some TIPS:
–> Rooms can be costly, so we always try to book on an off period. Look for the 'less busy' weeks during the year that don't flank holidays (last year, we went in early February, before the Valentine's Day rush and got great rates) and less busy nights.  We often book a Sunday for this reason (if you can score the Monday off!)
–> My sister and brother-in-law actually got their deal (which included curling!) as a Groupon.  Keep an eye out for it!
–> The food is amazing.  Indulge and go to breakfast/brunch at the windowed restaurant, you won't be disappointed. We've eaten in the more casual restaurant with the kids many times (order the duck gnocchi if it's still there) but this time opted to order in a pizza from the nearby town to have in the room with the kids.  This was a hit for everyone!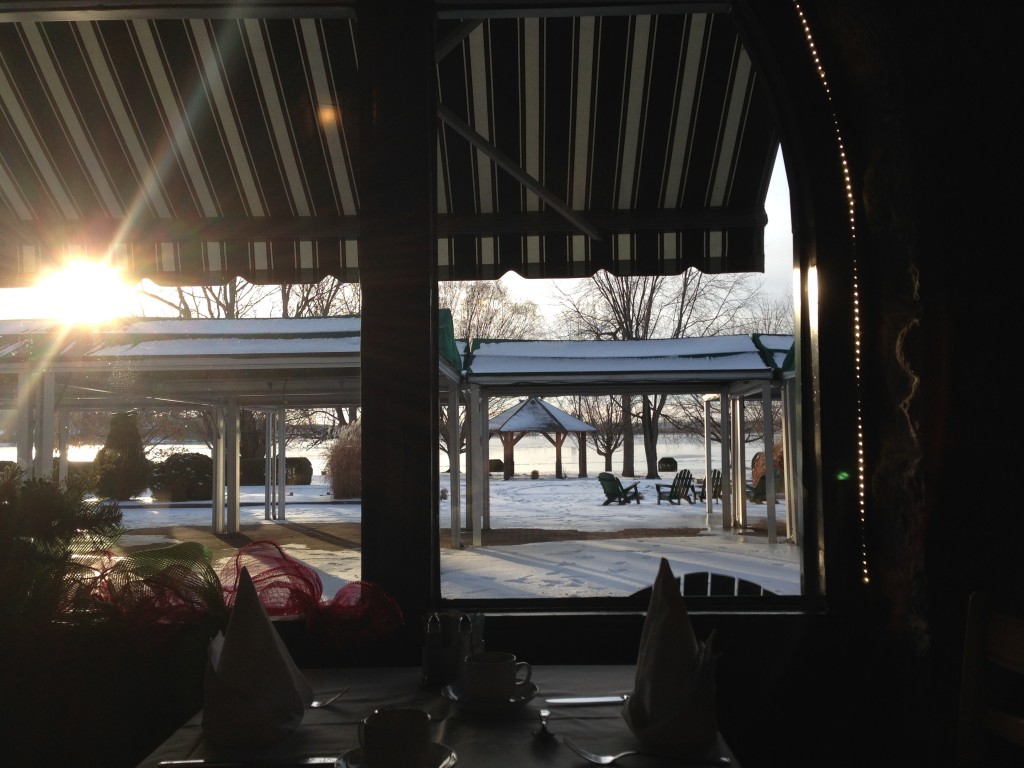 –> There are mini fridges in the rooms so it's easy to travel with drinks and snacks for everyone.
–> Some activities cost extra (like curling) but others are included (like squash).  Many require booking/reserving a spot.
–> The most popular resident, Monte the dog, is usually around.  Be sure to say hi to him!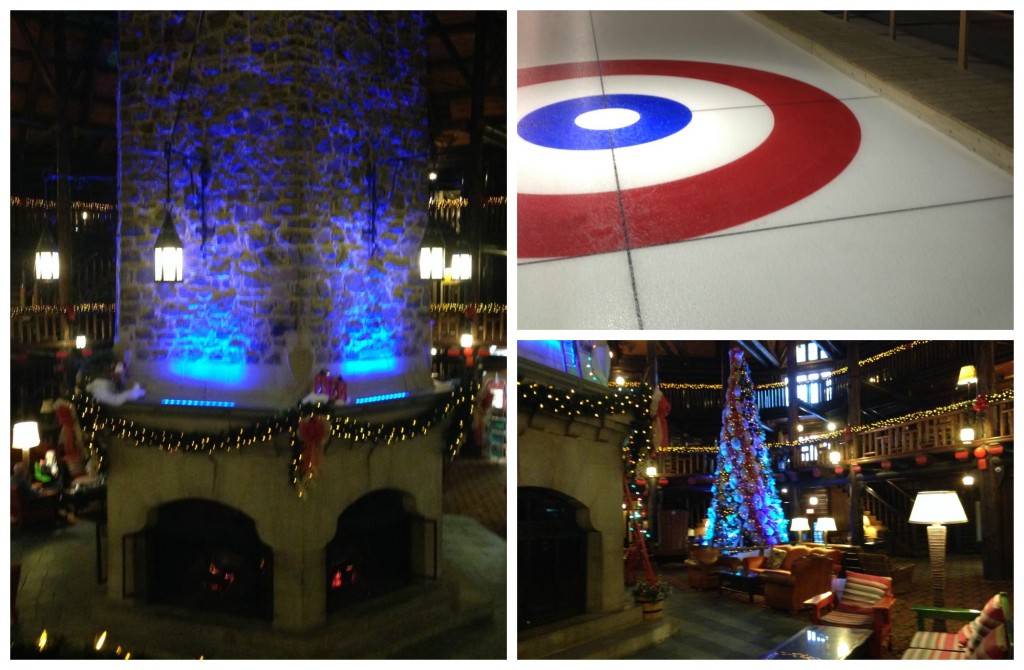 If you want to ask me questions about travelling there with the kids, drop me a note on Twitter @bitofmomsense!
**This post wasn't sponsored, we travel there because we love it! However, I did receive a media rate on this last trip which included a discount on the room and breakfast.  We've eaten room service and at the restaurant on all of our other visits and love it!