I love the internet, that is no secret. Although I try to avoid Googling 'child rash on lip' or something like that, I generally get along quite well with the world wide web. I love having resources at my finger tips, I've made friendships thanks to it, and created a small business to work within.
However, much like my tendency to not read books on an e-reader (yet), I still have a mad crush on a good ole cook book that I can touch in my hands.
There's probably not a day that goes by that I don't use Google as a recipe assistant.  As I stare at the salmon, coconut milk and sweet potatoes, I may just plug those three ingredients into the search bar and see what inspires me.  Or, if I'm not sure how long to cook the roast beef for, I look it up.
And yet, it leaves me longing. While I can set up my iPad or laptop in the kitchen and scroll down the page as I bake, there is something tactile and engaging about recipe books themselves.  We have bought all of Michael Smith's books, and when Andy has often gifted me gorgeous recipe books that are like art books.
I love how my recipe books have splotches of melted butter on them, or flour dusted in the corners. The pages stick together because I've dripped sauce on them and the books instantly open to the recipes I use the most.
This is something that a screen can't replace.  I like to think that one day, these books and my printed recipes will be handed down to my kids and their kids in an attempt to replicate some of their favourite childhood recipes, just as I have done with my mom's recipe container and my grandmother's.
Fellow blogger and all around lovely person Aimée Wimbush-Bourque recently released her first cookbook (although I've been visiting her food blog, Simple Bites, for years.)
It's exactly what I love in a cookbook. Beautiful images, recipes that are doable any day of the week, and ideas to improve our home cooked and home grown food. It should be noted that an entire chapter is dedicated to maple syrup and maple recipes. This book is one that's after my own heart.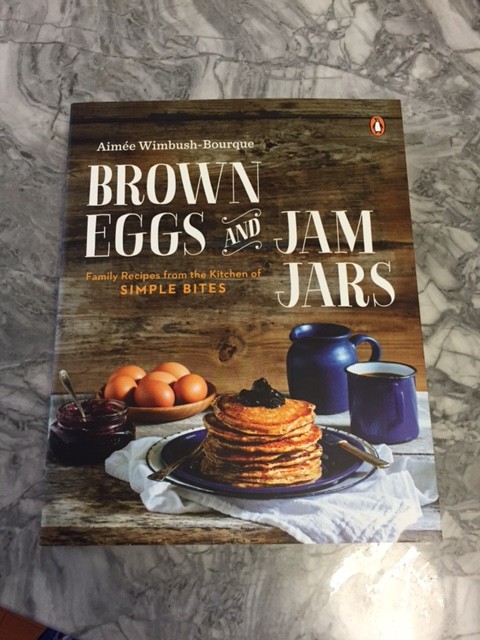 The first recipe I made from it was one I had actually made from her blog before.  A bacon, asparagus and egg dish that's made in one pan.  I've made it for brunch and supper and the taste never grows old.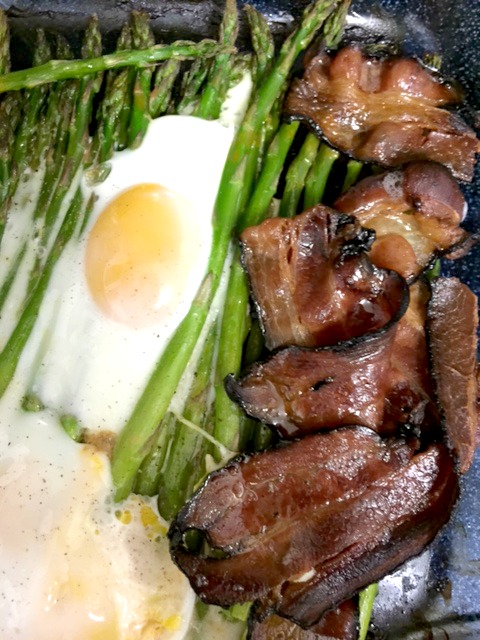 I've already looked through to plan out future recipes like an overnight oatmeal casserole, or the sticky maple blueberry pudding.
I love cookbooks.  And food.
Do you have a favourite cookbook on your shelf, or have you switched mostly to online resources?