When eating a cupcake or cake, one of the most important elements (if not THE most important element), is the buttercream icing.
Butter makes everything better, this is something I've been saying for years, but when it comes to icing, it really, truly does.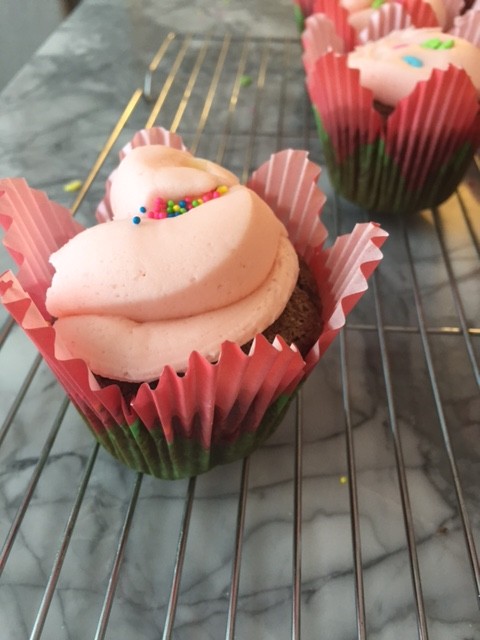 To make your own buttercream icing:
Ingredients:
1 cup butter
4 – 4 1/2 cups icing sugar
3 tsp vanilla
4-6 tbsp (or more) of milk (this will depend on a few things)
Directions:
In a mixer, cream the butter on it's own to start to make it nice and fluffy, then add the vanilla.
Using 1/2 cup at a time, blend in the icing sugar until 1 cup remains.
Add 3 tbsp of milk, then 1/2 cup icing sugar. Add more milk, a tbsp at a time and the remaining icing sugar if needed until it's the desired consistency.
If you are icing a cake, I would leave the icing a bit thicker. If you are using a pastry bag to ice cupcakes, thin it out with the milk just a bit more to make it easier to pipe. You want it firm enough to hold height though!
Add food colouring if desired.
Makes enough to ice one 8×8 cake or 12 generously iced cupcakes.
Enjoy!