I've written about my tiny, but satisfying backyard before.  It was one of the trade offs when deciding to stay in our home. The yard, from early on, wasn't ideal. The sun comes in too strong in the afternoon, it wasn't big enough to play ball sports from when the kids were a young age, and so on. However, for all of it's weaknesses, we've fallen in love with our backyard.
We've updated it, made it a garden, made it an area to entertain, and made it an area for fun. Last year, we bought new chairs and a simple, no-walled tent that is easy to open up for shade. We considered a large umbrella, but the tent was an idea that seemed to work well when entertaining or for added shade.
This year, I'm considering a trellis on our back deck to offer a bit more privacy.
As the Spring weather arrives (eventually because oh my goodness I am over this cold weather) let's take a moment to celebrate our backyards, no matter how small, because that little outdoor space is ours and I am ready to take my coffee to the back deck in the morning.
Here's a few posts I've written over the years about our backyard!
Our transformation from small grass space to lush garden.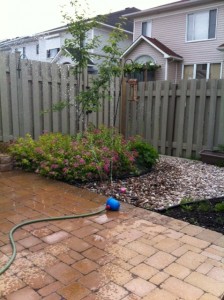 Simple, inexpensive ways to make the backyard more fun with young kids.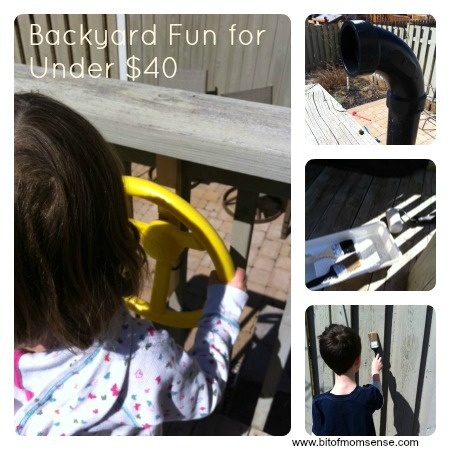 Ideas on how to shop for your small backyard. 

My gardening attempts that were successful (and that I will be doing again this year!)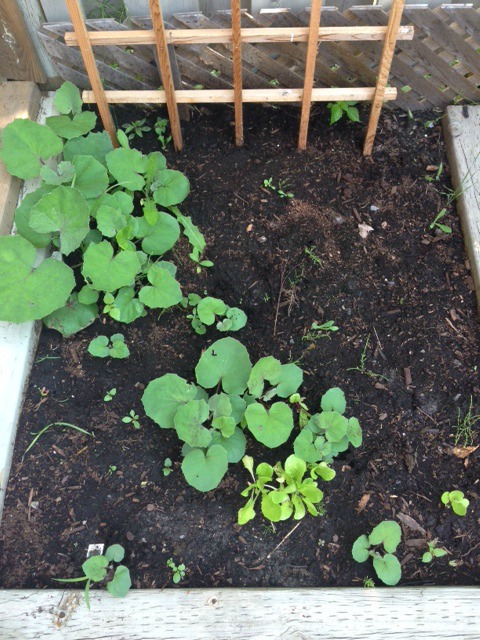 What do you love about your backyard? What would you like to update, change or add if you could?