Salads in the summer (or any time of year) is a favourite meal of mine.  Especially really detailed salads. I'm a sucker for a salad with 10 ingredients and extra dressing but I also love something as simple as romaine lettuce and creamy Caesar salad dressing. In high school, I used to buy myself a jar of dressing and a head of lettuce and eat this non stop. It was ridiculous.
My Kraft Canada recipe this month is a pasta salad that I make all the time in the summer. I love it because it's the perfect bite for lunch. There's veggies, pasta, tuna – it's a meal in a bowl!
For this recipe, I used bow tie pasta because I think it's one of my most favourite kinds of pasta. That and Parppadelle. And ravioli. You can argue that all pasta tastes the same (at least, that's what I tell my kids when they are insulted that I dared not use spaghetti noodles for a dish) but there's something about certain types that make a dish better. In this case, the bow tie serve as a perfect base for the veggies and tuna bits.
This recipe is also versatile. Add your favourite vegetables like chopped peppers or cherry tomatoes, omit the parsley if you like; the possibilities are endless!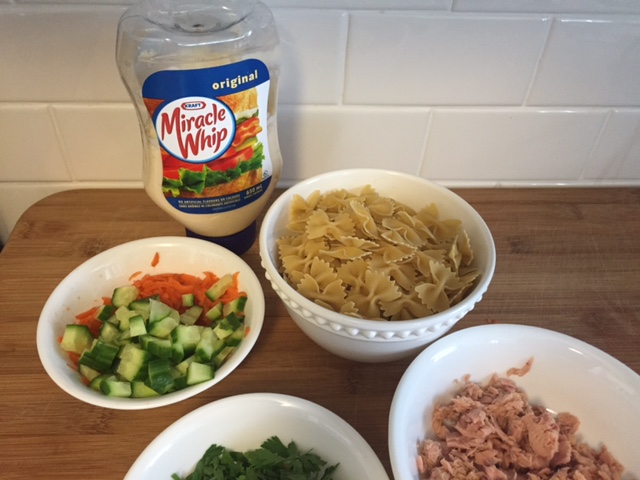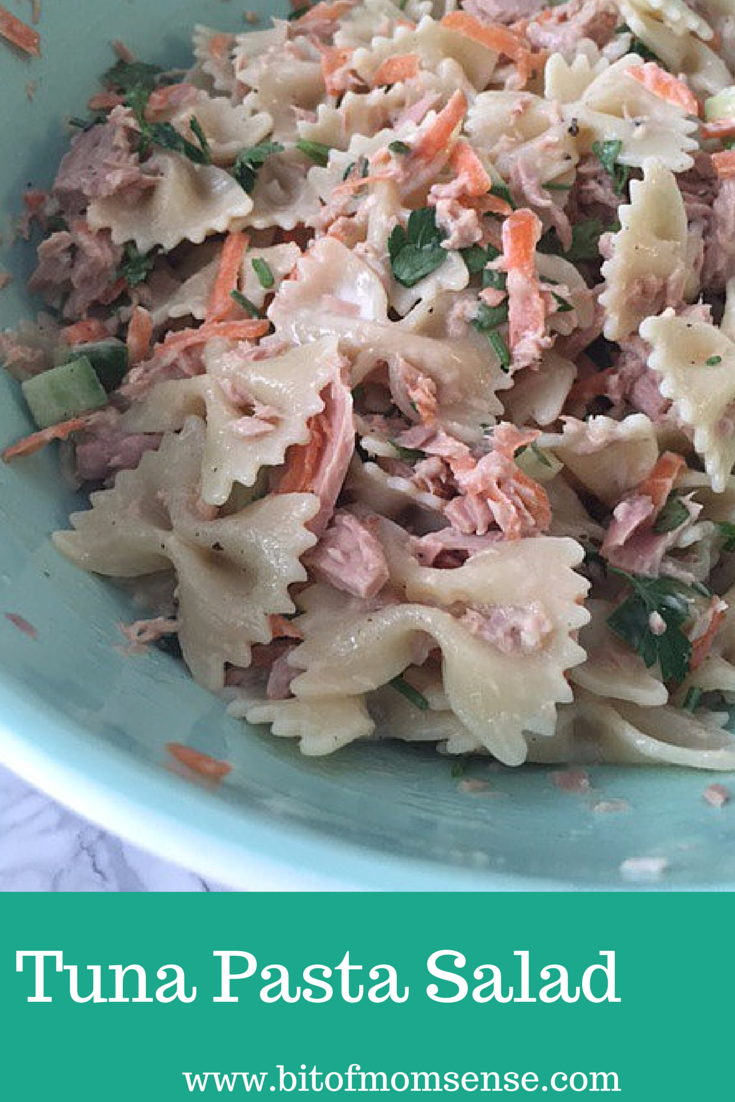 Tuna Pasta Salad
Ingredients:
1 can of tuna, drained
2 cups uncooked bow tie pasta
1/3 cup chopped cucumber
1 carrot, grated
1/4 cup chopped parsley
1/4 cup – 1/3 cup Kraft Miracle Whip (add more if you like it creamier, or as it sits in the fridge. The longer it's in the fridge, the more it may dry out)
pepper to taste
Directions
Cook pasta, drain and cool
With cooled pasta, add the remaining ingredients and gently combine. Refrigerate until you are ready to eat it!
Enjoy!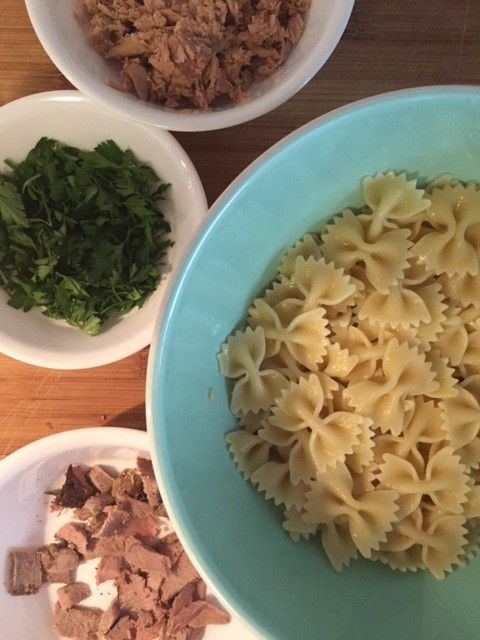 Disclosure: This post is part of my monthly What's Cooking Contributor posts with Kraft Canada and I was compensated for it. Opinions are my own.  Bow tie pasta is better than most. If you don't agree you are wrong 😉