THIS WEATHER IS GLORIOUS!
Yes, I'm yelling, but after a long, cold, not-fun winter, I think we all can yell in celebration about this weather.  After our weekend away in Niagara, we came home to a completely different Ottawa. Hot weekend temperatures here meant that the grass was greener, trees more in bloom and flip flops were in full force.
This weather also means that we are outside more.  Spring fun outdoors lifts all of our spirits. Being able to head outside after school to a park, or just heading to the backyard makes us happy!
I love seeing the kids play hop scotch, or when we play What Time is Is Mr. Wolf?  Flying a kite is always a hit too! We don't always need elaborate games or activities, just classic ones that are fun!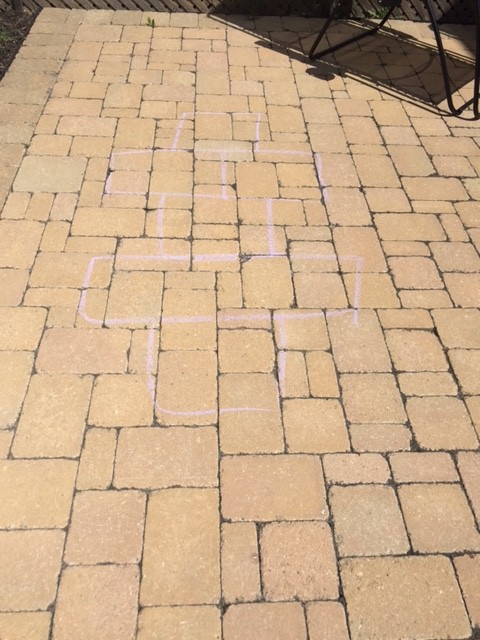 Looking for some new Spring inspiration when heading outside? Blog advertiser Tag Along Toys always has the perfect items for some extra family fun. Here are a few of my favourites for the entire family.
1- Skipping ropes
I've been especially happy to see so many skipping ropes around the school yard.  This is a classic game that is great for our health too! Have you tried skipping lately? It's hard now!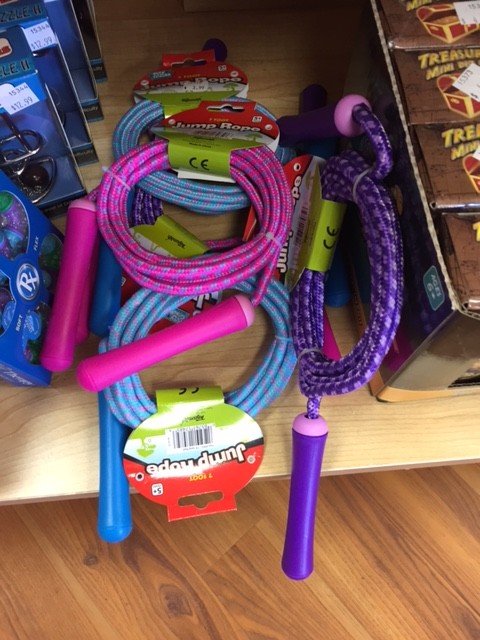 2- Jax
I was terrible at this as a kid, but seem to have gotten slightly better now.  It's a fun game to play outside on the patio stones!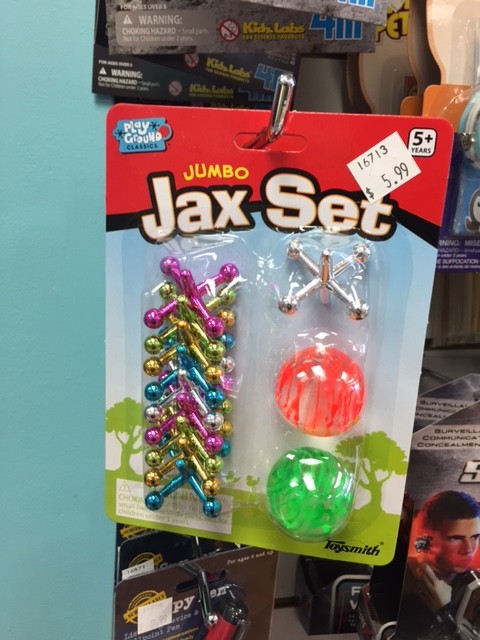 3- Skip along
Did you have one? I think my sister did. I didn't. Why? Because I had zero coordination.  It's a variation on skipping that can be fun once it gets going. I think I'm better at hula hooping!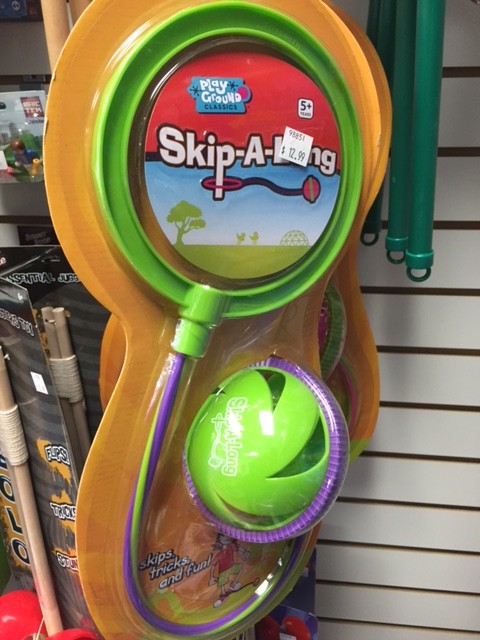 4- Garden tools
I love getting the kids to help in our garden. I've mentioned before that we don't have a very large garden or backyard but we do like to take care of it. Encourage the kids to help!
5- Scooters
We don't have these, yet.  I think about getting them for the kids a lot; they would be so fun! And given that our bike riding doesn't always happen easily, this might be a neat way to get home from school together!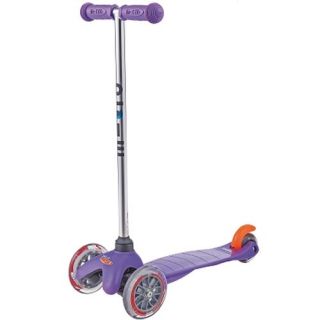 What are some of your favourite games or activities to play outside with the kids right now?