There are a lot of things that make a family special and if you ask parents they will site their children, and togetherness, and love and laughter.  What about kids? What do they think about family?
I asked each of mine! Kid #1 is 8 years old and Kid #2 is 6.  They both had simple, yet meaningful answers to 3 questions that I asked them about family.
What do you think makes a family special?
Kid #1: "They care about you and you care about them."
Kid #2: "You love your family, and you take care of each other when hurt or sick."
What's your favourite thing to do as a family?
Kid #1: "Snuggling!"
Kid #2: We Play
What's the best part of being in our family?
Kid #1: We get to go on vacay together! (note: He used the word vacay. He's his parent's child for sure. And yes, we do travel together quite a bit! 😉
Kid #2: Getting to play together.
I kind of love these answers.
Netflix brings our family together a lot, thanks for their shows and movies. We are a pop-that-popcorn and cuddle on the couch movie-watching family. (Turns out, based on Kid #1's answer about snuggling, this is a good choice!)
Looking for a new weekend movie to watch that's all about family? We LOVED Mr. Peabody & Sherman. Not only does it drive home how each family is different, and special, but it's funny, has a bit of history thrown in (and this family loves history!) and has a bunch of laughs.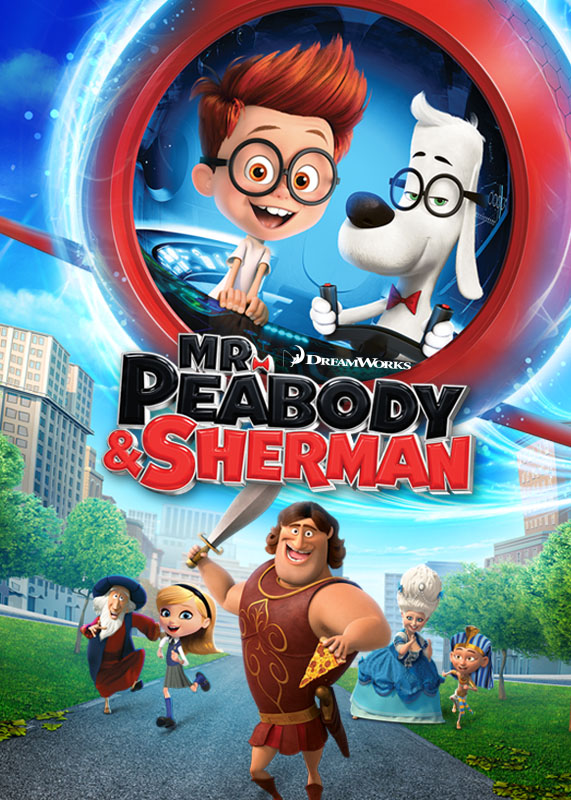 Enjoy!
Disclosure: This post is part of my Netflix affiliation as a Stream Team member. I've received perks from time to time as a member.