We once again will be heading to PEI for a 2-week cottage stay this summer. We can't wait. While we eat out around the Island quite a bit (there are so many places to try there!), we also stay and eat meals at the cottage a lot.  Are you heading to a cottage this summer? Kraft Canada has a camping and cottage recipe hub with a lot of great ideas.  I love this broccoli salad recipe and this spicy popcorn recipe that can be made ahead of time.  Of course, we always pack everything to make S'mores by the campfire!
I've posted a few cottage recipes on this blog before. Here's a round up of some of my favourites!
This is one of the most simple recipes I make! Add your favourite chopped veggies and it's even more complete.
2- Tuna Salad
This makes for the most simple lunch!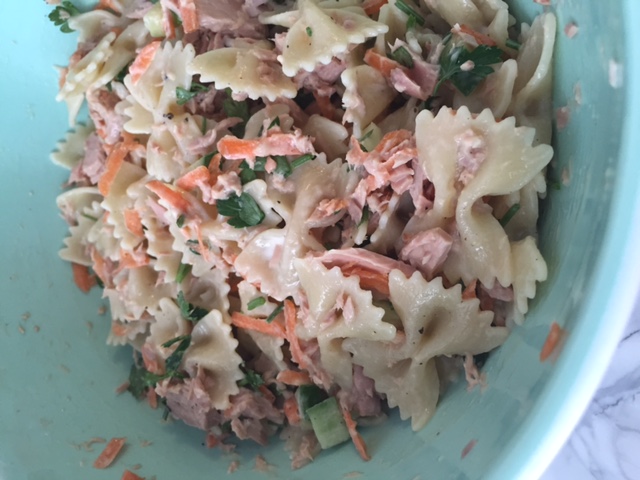 3- BBQ Potatoes
Use the BBQ to make these delicious potatoes.  If your cottage doesn't have foil containers, bring your own.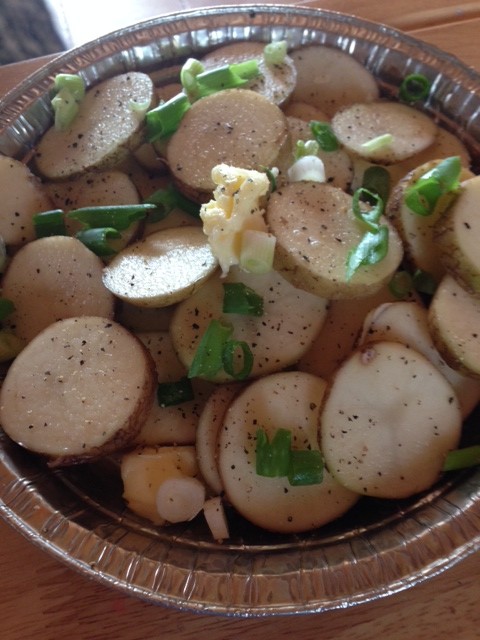 4- Sangria
The cottage needs a refreshing drink, right? I tend to make 'everything but the kitchen sink sangria' at the cottage. I use whatever fruit we have around but with almost all my sangria I make a simple sugar water to sweeten it. I control the sugar content that way!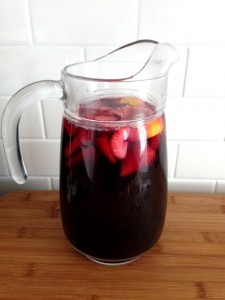 Each year, I'm always looking for new recipes. Have a favourite, easy cottage or camping recipe (ones I can make at the campfire would be great!) that you can share? Link it below!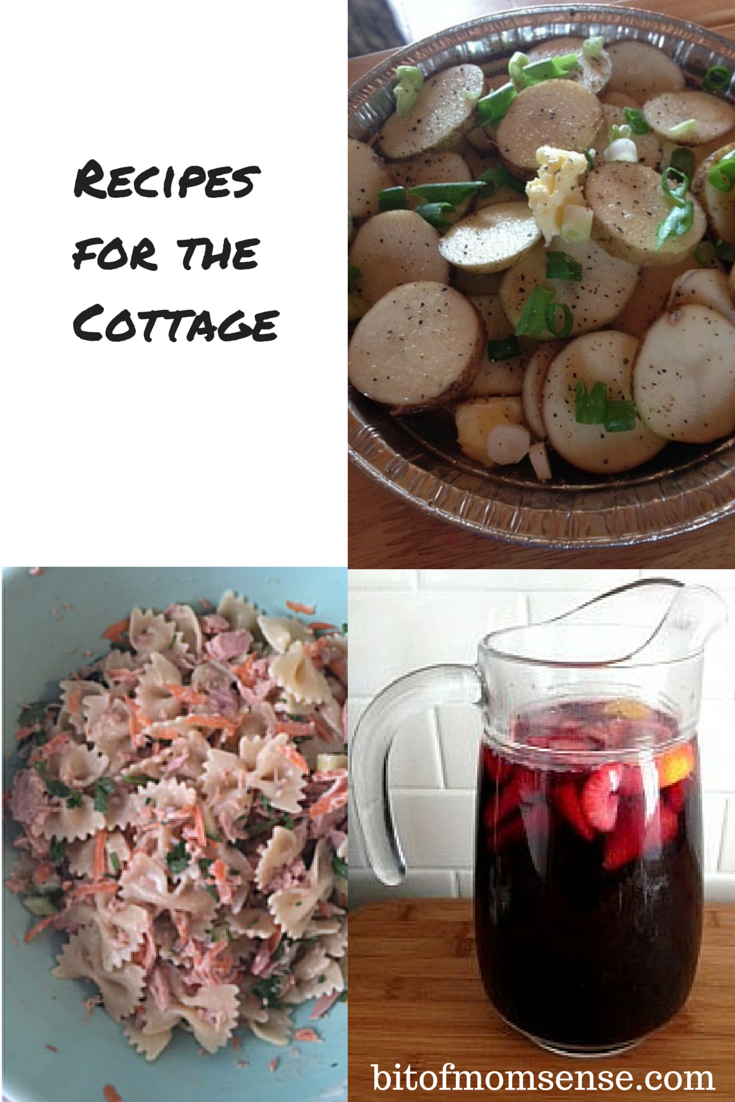 Disclosure: This post is part of my Kraft Canada What's Cooking partnership. I receive compensation as a result but all opinions are my own.