There have been a lot of articles lately about parks in Ottawa. Kids in the Capital were seeking your favourite parks, and Today's Parent featured 6 of the most popular. But for me, I find it hard to just pick one. While I am a suburban gal in this city, I will say that finding green space for this family has never been difficult. I live within walking distance to many parks, plus a short drive in the car brings us to so many others.
They all offer something different, something special.  A splash pad is always popular in the summer, but structures that encourage a lot of climbing or swinging seem to go over well with my kids too. As I visit these not-so-common parks, I want to try to share them with you.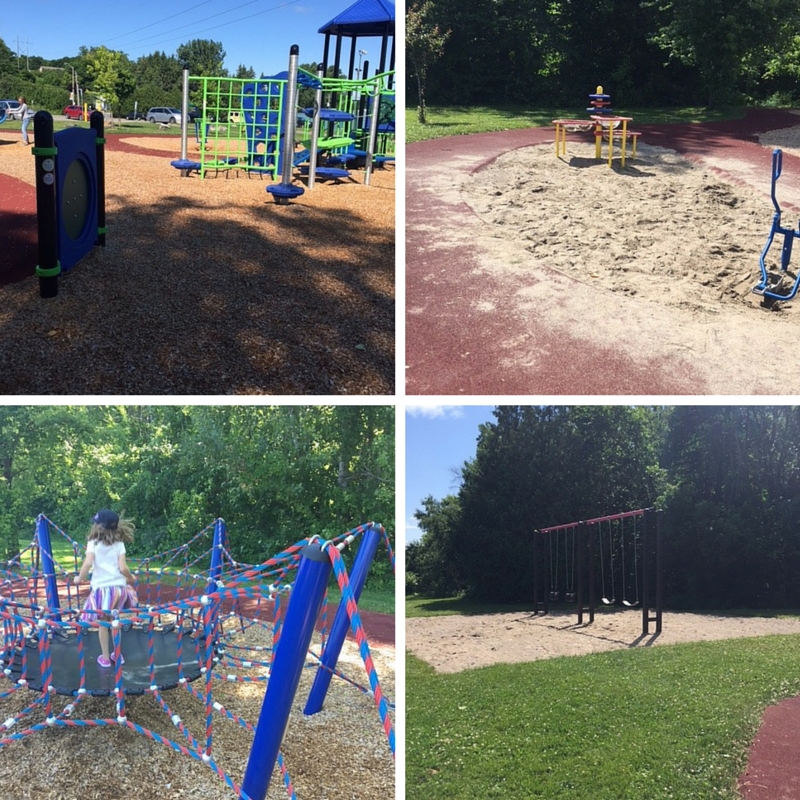 The first is a park we frequented thanks to a busy baseball season. Wilfred Murray Park is in Cumberland. It's always been popular for us, but recently the city completely fixed it up – new structures and everything, which means it is even more exciting.
The park is surrounded by trees which means shade, and with the ball field right beside it, it means that my son, who can't get enough baseball, can go play while my daughter explores the park.  She loves it. It gets big thumbs up from both of them.
Thinking of going? It's a short drive East of Orleans! Note that the ball field may be in use by leagues or teams at times. There is plenty of parking!