This shouldn't even count as a recipe, because honestly, there are two ingredients and it's the easiest thing to make.  While I used strawberries, any small bite-sized pieces of fruit should work. This is a really easy way to make yogurt pops and control what the ingredients are. Use your favourite yogurt, favourite fruit, or, as my kids requested, skip the fruit and just freeze the yogurt.
Either way, on a warm day, these are delicious (and can count as a breakfast popsicle!)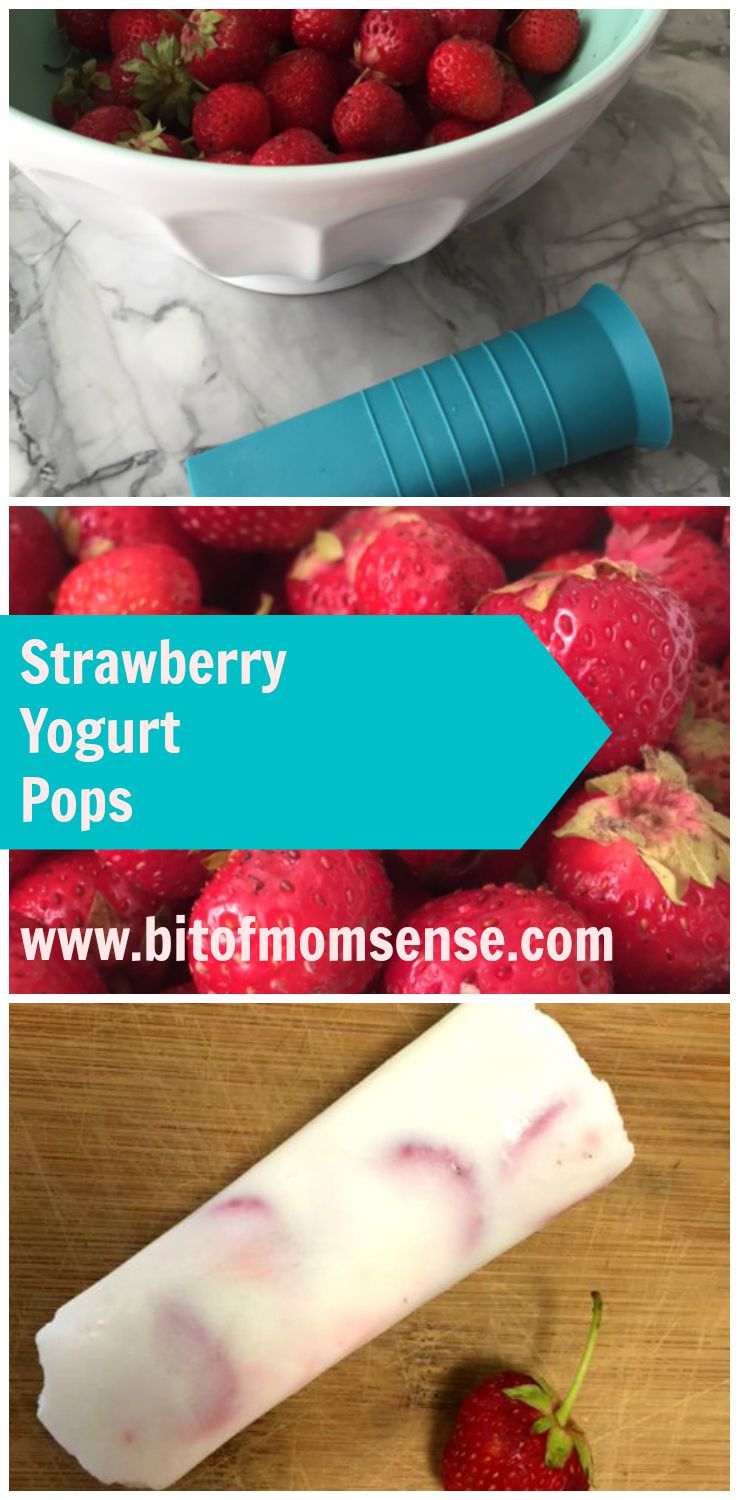 Frozen Strawberry Vanilla Yogurt Pops
Ingredients:
Chopped strawberries
Vanilla yogurt (amount will depend on your popsicle molds)
Directions:
Add a piece or two of berry, then a spoonful of yogurt to your popsicle mold and continue to do this until it's full. Tap on the mold from time to time to even out the yogurt and make it more even.
Freeze overnight and enjoy!