How is the back to school routine going for you? I've discovered that with a little bit of organization and planning, we are much better off. The truth is, our sleep situation hasn't been completely fixed yet (it seems it's about 30-60 minutes later for each kid than we'd like, but we are working on it!) but otherwise, I can't complain. Even my work planning has been going quite smoothly. A recent business planning session helped with that!
(Thanks to a recent shopping trip to Staples, I fell in love with washi tape. Why has no one told me about this stuff before?!)
As we look into the remaining few months of the year, and as we still get settled into the new school year, it's hard not to wonder what the next few months will bring. Many of us consider September our 'new year'. Business plans fall into place, school starts up again, routines become fresh – it's a new year without the champagne and confetti. (Wait! Why don't I do champagne?!)
Staples Canada, who provided me with some cool back to school and business supplies this year, as well as a new reading beanbag chair for my son's bedroom, is asking a really fun question: 'what will you do in your chair?'.
Will your write a book? Being a new partnership? Journal? Start a new business?
What will your children do in their favourite chair? Fall in love with a new book series? Get their homework done early?
Share with myself and @staplescanada on Twitter by Tweeting below and filling in the blank. We'd love to hear your answers!:
Or, leave me a comment below – I'd love to hear what you or your family have planned for your favourite chair!
My favourite chair is more of the couch, but the kitchen dining chair is where I get most of my writing and work done. It's nothing fancy, but it does the job!
I hope your back to school routine is going well! Do you consider this a 'new year' too?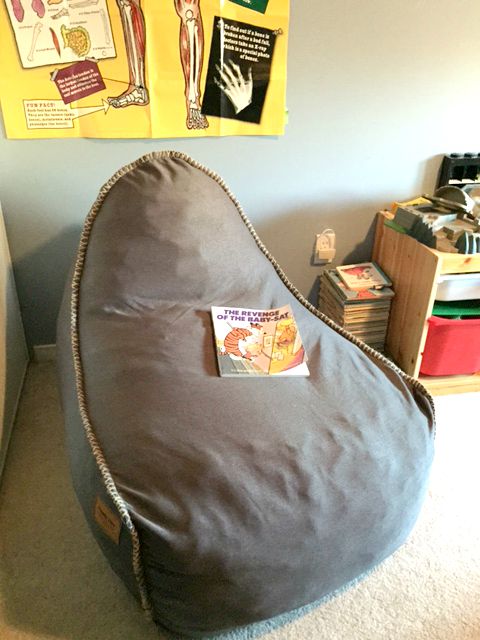 ---
Disclosure: Staples sent me some cool stuff, like school supplies and the new chair for my son to check out. All opinions are my own. My obsession with washi tape is growing.