Are you entertaining family this Thanksgiving? I am hosting our annual turkeyfest on Saturday and as with most years, the number of people around the table keeps growing! It's a fantastic issue to have and I think for the first time the kids will outnumber the adults this year!
While we are visiting and cooking in the kitchen (thank goodness for an open concept house), the kids are always happily running around, playing games or heading outside when the weather cooperates. But with kids ranging in age from 4 months to 16 years old, it's nice to have a few activities ready to go!
Here are 4 ways to keep the kids busy on Thanksgiving!
1- Use a roll of paper as your tablecloth and let them decorate it!
Roll out and tape the paper so it covers the table. Set out crayons, stickers and markers and let the kids create and draw. We've been doing this as a lot of family gatherings and it works wonderfully.  The adults have been known to get in on the action and pick up a pencil from time to time too!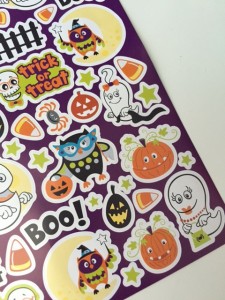 2- Have a mini-craft station ready to go
Pick up a pre-set craft kit at your local craft shop, or prepare all the bits you need (including a finished example!) and use the kids table, or a small table as the crafting area (maybe make these easy napkin rings?).  Give the older kids a job to do and have them be the leaders for the activity to help the little ones with the glue and cutting if needed.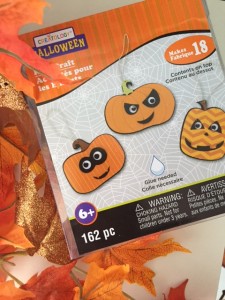 3- Set up a scavenger hunt
Consider pairing the older kids with younger kids and create a scavenger hunt outside if possible.  If the weather isn't cooperating, you can do one inside the house but be sure to set limits for which rooms can be wondered into and looted for.  If making an indoor scavenger hunt, think about instead of gathering the items, the teams have to solve the clues. For example "in John's bedroom is a box of LEGO. This character is on the box!"
4- Create a Thankful Tree
I saw this on Pinterest and knew it would be a fun idea to do with the family when everyone comes over. Have coloured paper, pens and scissors ready to go and ask each guest (adults included!) to trace their hand, cut it out and write what they are thankful for, then put it on the tree. Fill the tree with loving leaves!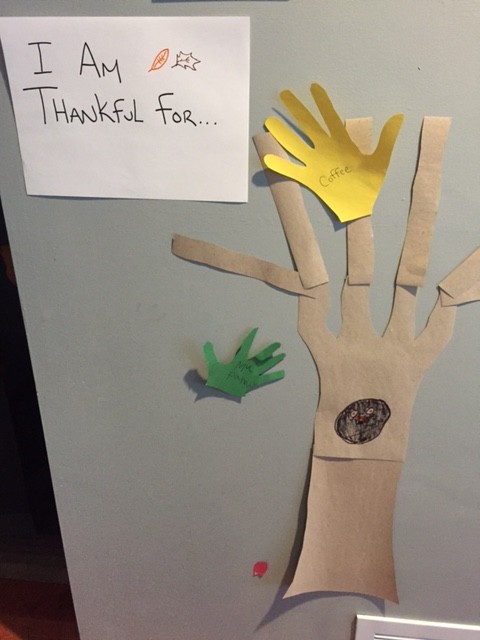 Have fun and Happy Thanksgiving!