On Friday, I had the opportunity to attend the Nepean Visual Arts Centre* Canvas and Cocktails workshop.  They've been a blog advertiser and offered me tickets to try it out. I wasn't sure what to expect, or whether they had me at 'cocktails' or the 'canvas' part, but I was excited to go (and bring along my friend Lara from Kids in the Capital).
What I didn't expect was to LOVE it as much as I did. The two-and-a-half hour long event was a combination of painting, with an art teacher leading the way, and wine tasting led by a sommelier. It was clear within a few minutes of our arrival, as we placed our canvas on our easel, that this was not going to be a boring evening.
And it wasn't. Not only did the 12 participants and budding artists in the room seem to have a wonderful time (as based on the conversations and laughter throughout the evening), but we really got into our creative side. We had the option to choose from 6 different paintings as our guide point (all Canadian artists). We followed instructions to outline the painting, and then paint with our own take on each piece.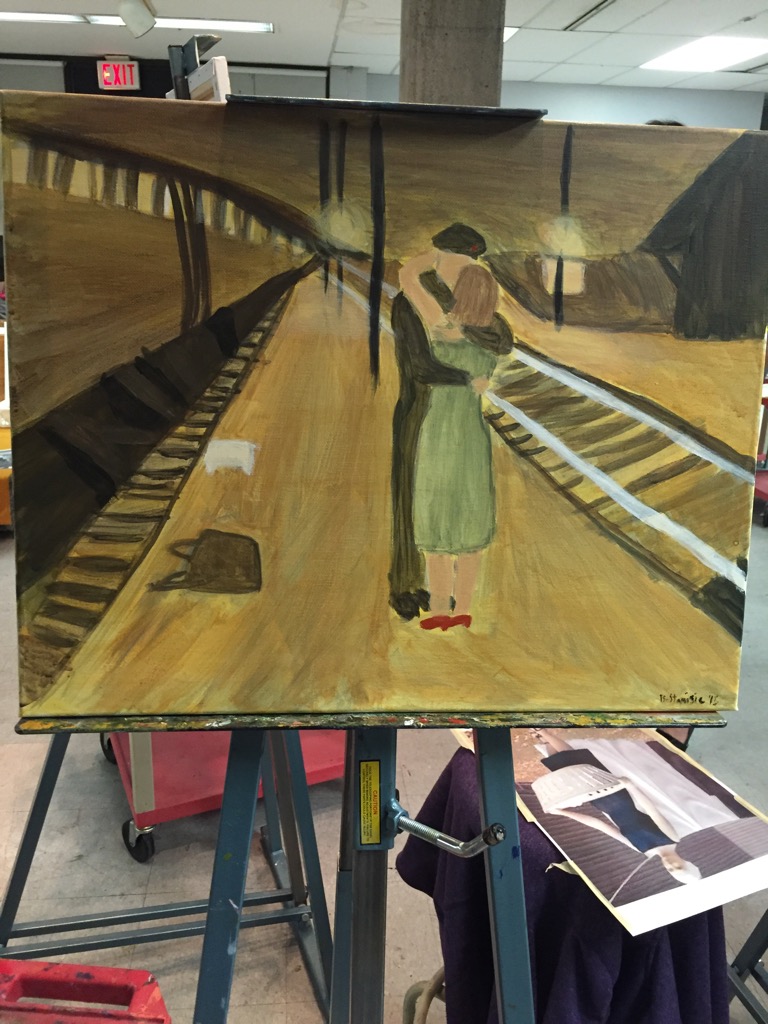 Here's what's most interesting about me and painting: I enjoy it. My grandmother painted oil paintings because she enjoyed it and I remember always having access to her paint and brushes when we were kids (and we all have at least one of her paintings in our homes now). However, I'm not naturally talented at it. Considering that I tend to seek perfectionism in many of my life ventures, painting is an area where flaws and lack of perfect doesn't seem to bother me. Maybe that's why I enjoy it so much? It's creative, but not exact, and that's ok!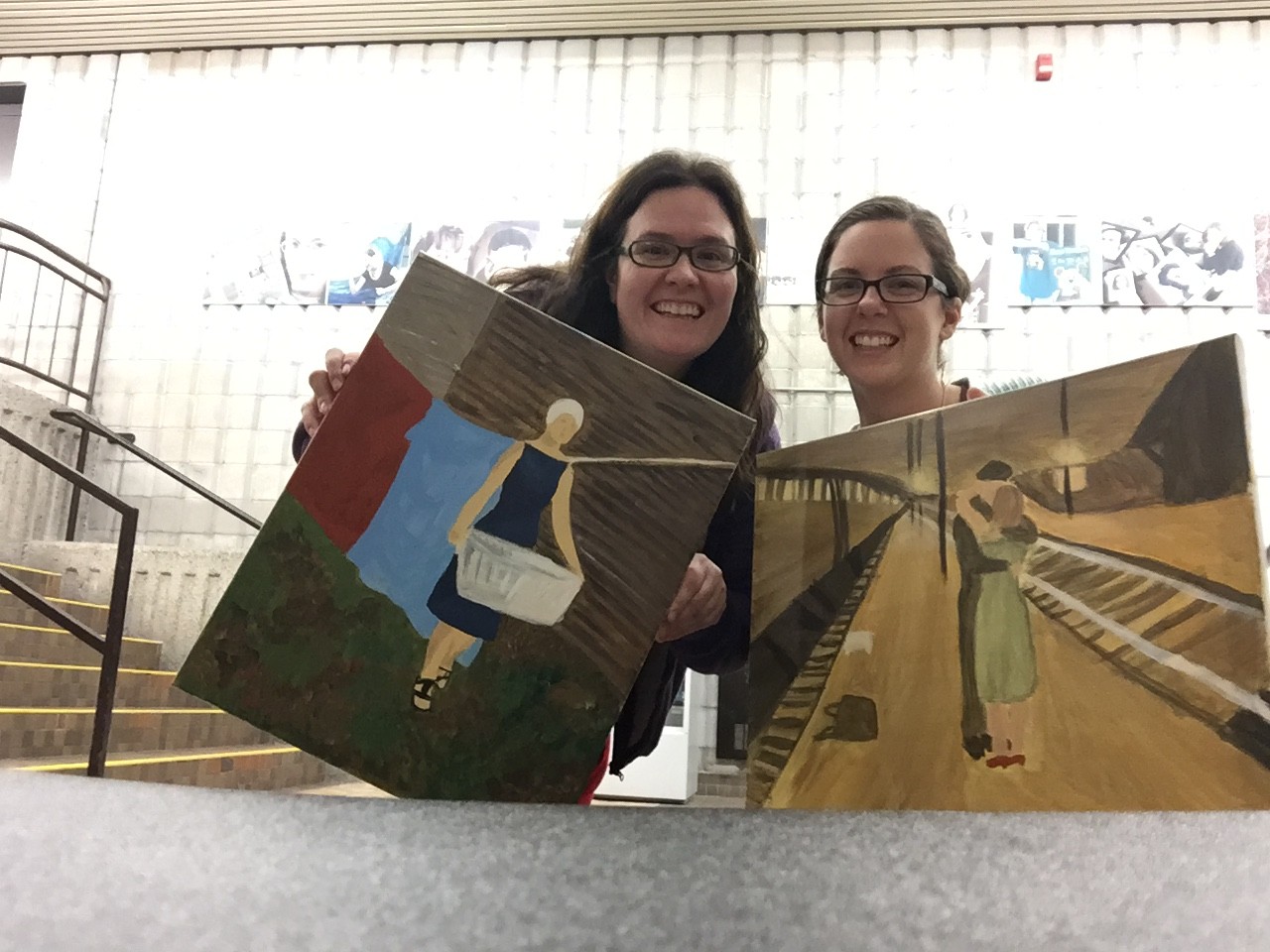 Either way, we had such a wonderful evening. The next event is in April, so if you are thinking about grabbing a friend and trying something new, I would highly recommend it!
More details about the Nepean Creative Arts Centre, the Nepean Visual Arts Centre and their upcoming workshops can be found on their website. 
*I previously said I was at the Nepean Creative Arts Centre, but it was in fact held at the Nepean Visual Arts Centre! Both places have some cool workshops and activities happening!
Disclosure: Tickets were provided for me to attend the event and have fun, however, I'm choosing to write about it because I loved it!