How much baking can one person do, and eat, during the month of December? Every year, it seems I am trying to break a record. But let's face it, I love it. I really do. I love it more when I don't have to clean the dishes and when I have people to share it with!
Add to the list of easy, but impressive looking, treats to share over the holidays are these Kraft Canada cream puffs. There's a whole section of Christmas dessert and baking recipes on their website, but when I saw this one I knew I wanted to try it.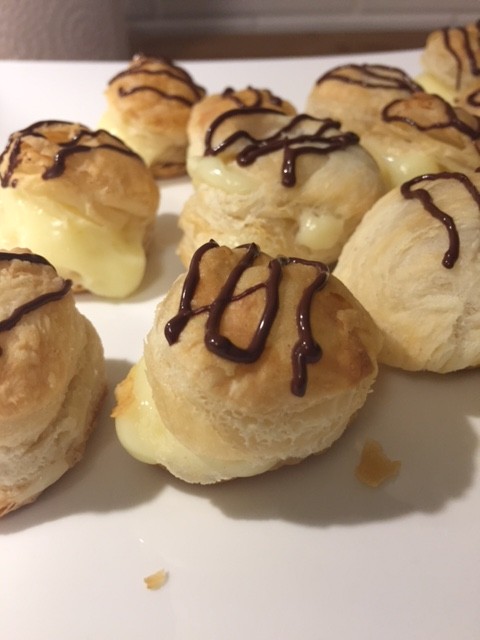 Sure enough, it was a hit. What's better is that it was so easy to make! I did change one thing in the recipe: I didn't add the Cool Whip, which would have made the filling a bit lighter, but I still loved having the vanilla pudding in the middle.
This is one of those recipes that would be perfect to make for your New Year's Eve gathering and people will think you spent a long time fussing over them (instead of the 15 minutes they took to make!)
Enjoy these tasty bites!
---
Disclosure: I am a Kraft Canada What's Cooking contributor and am compensated for this post, however, all opinions are my own and being able to bake is a pretty fun blog gig!