This is one of those recipes from my childhood again that always brings to back to sitting around my parent's large table and eating as a family. Eating meals together was always a priority growing up, no matter how busy we may have been.
This recipe is one of those ridiculously easy, in some ways boring, meals that just works. There are variations along they way – add more veggies, add cheese etc – but this one has basically three ingredients and it's done. Easy. And hearty.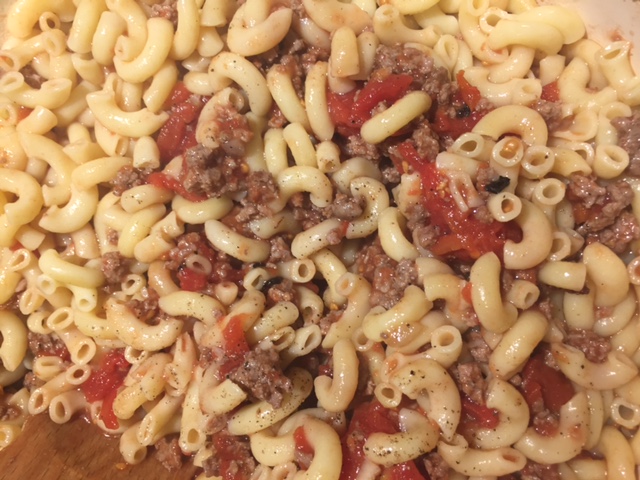 Recipe: Macaroni Hash
Ingredients:
1/2 onion, chopped
1 cloves garlic, chopped or minced
1 package Hamburger
1 box elbow macaroni
1 large can of diced tomatoes (or whole tomatoes mashed up)
salt and pepper
Directions:
Cook pasta and set aside.
In a skillet or pot, fry onions with some butter or oil and add garlic.
Add the hamburger and cook completely. Season with a pinch of salt and good amount of pepper.
When hamburger is cooked, add tomatoes.
Add pasta and mix well.
Bake to warm through. This meal freezes very well!!
Enjoy!