After two amazing trips to Walt Disney World with the family, I am happy to report that a) we can't wait to go back (in 2017!) and b) the food continues to astound us.
One of our biggest worries about going our first time was that we weren't sure what the food would be like. We were told it's wonderful, but we didn't realize just how good it would be. There are options for everyone, with a variety of restaurants at each park and resort.
The meal plan for us that we pick is perfect and includes a snack, a quick service (think cafeteria style ordering and seat-yourself) and a table dinner. At the end of day, longer sit-down meals became something we really looked forward too. Not only because we knew the bites of food would be delicious, but also because we knew it was a nice way to sit and spend time together chatting about our days. We often made early reservations so that everyone could re-energize for some evening fun.
I surveyed the family and we all agree on the list below as ones to recommend. These are not only parent approved, but kid-approved as well. There were a couple that the kids insisted be added to the list, and fortunately, Andy and I agreed.
Tips:
Character dining restaurants book up quickly. Plan accordingly.
If you make a reservation, but find that you need to change it as the day goes on, ask. We often ended up going earlier and it worked out.
You can eat at any restaurant at any of the resorts, so don't just limit yourself to your resort or the park that you are at for the day. (Note: A Park Hopper pass is required if you want to eat at a different resort than the one you first go to in the day)
Our Favourite Places to Eat (so far) at Walt Disney World
The Wave… of American Flavours
Where: Contemporary Resort
Type: Table Service
Favourite bites: Amazing kids menu, delicious pasta, perfectly cooked steak.
Where: Animal Kingdom Lodge
Type: Table Service, buffet
Favourite bites: The curry! The cornbread! The samosas! I wish I could have gone back for more and more.
Where: Grand Floridian Hotel (note – if money were no object, I'd stay here 😉
Type: Table service, buffet, character dining – meet Cinderella, Prince Charming, her step-mother and her step-sisters!
Favourite bites: It changes often, but we loved a squash pasta on the menu this year. The kids still talk about the gummies on the dessert buffet. Plus, the characters are amazing and come to each table. The kids loved it!
Where: Disney's Boardwalk
Type: Table Service
Favourite Bites: Take your pick, but my husband swears by the lamb shank and my youngest loved their wood oven pizza. The fancy coffee to end the meal is a perfect finish.
Where: Epcot, England
Type: Quick Service
Favourite Bites: The fish is unbelievable. Possibly some of the best fish and chips we've had ever!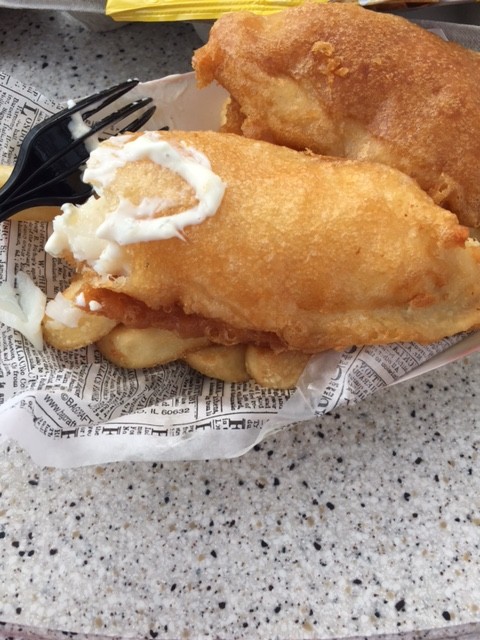 Where: Disney Springs
Type: Quick Service
Favourite Bites: The pizza was delicious and a really great portion for a quick serve, but the key lime pie for dessert was memorable.
Where: Hollywood Studios
Type: Quick Service
Favourite Bite: The food is fairly standard here, although you can get a really great salad, there's also chicken strips (a kid favourite) and great dessert. One of the reasons I love it is that the dessert is always themed and there meals have lately been Star Wars themed as well. It's a fun spot to get a souvenir cup and with so many options (plus indoor and outdoor seating) it's worth the stop. Darth Vader waffles? Sold.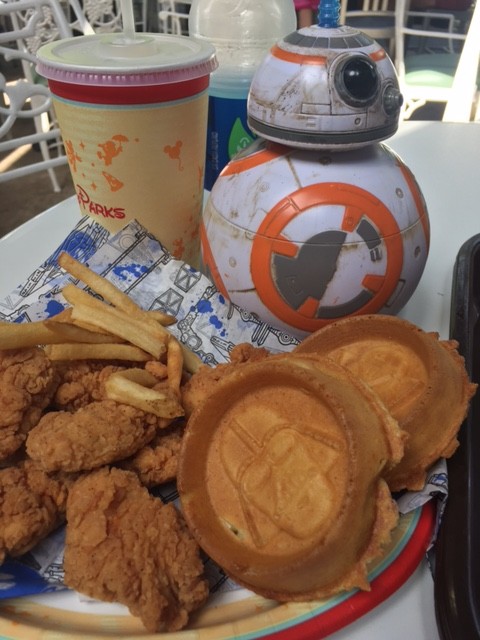 BONUS BITE: Most of the quick serve places include dessert. The chocolate cake? Worth eating at least once!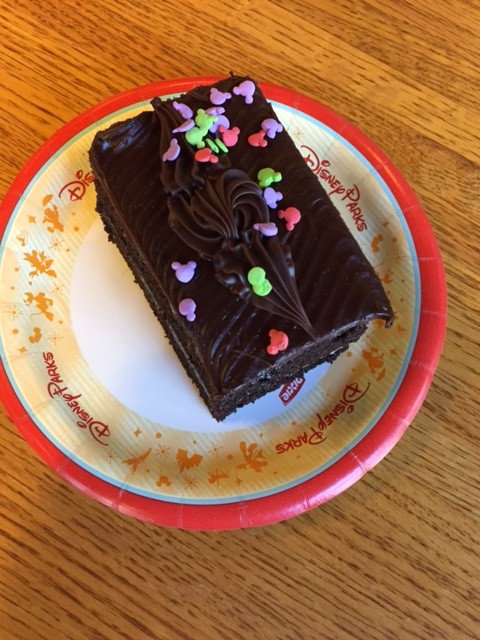 Pin it!