Moms, how many times a day do you reheat your coffee? How many cups a day do you drink? Or how many do you feel that you need to function?
I can remember when my first child was born there was a clear correlation between the morning and my need for coffee. It became a habit, a ritual where I was able to pour myself a cup and enjoy a few moments of relaxation, whether he was playing or napping.
It's funny how motherhood and coffee seem to go hand in hand. We talk about it, tweet about it, share photos of it, yearn for it, debate about it (there are parents who don't drink coffee?!), we develop entire conversations and outings based on coffee. "Grabbing a cup of coffee" together is part of the motherhood community I think. And these coffee dates existed long before any of us were making a cup in a single serve brewer or finding our way to a fancy coffee shop. Our mothers and grandmothers did this too.
Coffee is also a part of our business lives. For entrepreneurs, coffee meetings are just part doing business. Pots of coffee have been brewed in preparation for new programs to be launched, new plans made and special events to happen. We have etched out short term ideas using our children's markers while sipping a cup of coffee. We have nervously wrote, and rewrote, an important pitch email while waiting for the pot to brew.
How did we become so entrenched in the coffee culture? I'm sure there are great papers and articles written about the connection. I don't question it, but I do live it.
When Melitta Canada reached out to me to tell me about their brand history, I was intrigued. They have coffee available at major grocery stores  (including fair trade which is what I buy), but beyond that, I was really interested to hear their story. The more I heard about it after our initial chats, the more I was intrigued.
Because their story is rooted in motherhood, entrepreneurship and the demand for better coffee. Sounds like a great read, right? The founder, Melitta Bentz, was a mother and entrepreneur. I think many of us can relate to the creation of a business out of necessity and drive. I know many women in my life who have created successful businesses as mothers, with little ones under foot.
Melitta Bentz invented the coffee filter. Pretty neat, right? Something most of us use everyday, and in 1908, she changed how coffee was being made. What did she use? What she had on hand – her son's blotting paper from a school book. (You can read more about the company's history on their site.)
I love this story! A mom invented something that many of us continue to use today as we worship our hot cup of coffee in the morning. The mother of invention and all that…
To all the entrepreneur moms out there, I raise my steaming hot cup of coffee to you this Mother's Day!
What does coffee mean to you? Do you associate it with your business? With motherhood? Both?
Bonus: Forget the play dates and the business meetings, you need a sweet treat!
Want to add a little more coffee to your life this Mother's Day? Try these recipes.
Melitta's website has some drool worthy recipes that would be a perfect addition to your Mother's Day brunch table and I wanted to share them. I love the look of this chocolate pecan pie, or the cranberry biscotti recipe!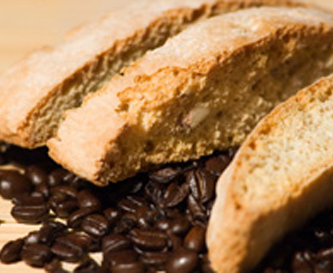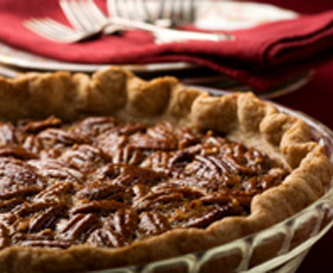 Disclosure: This post was sponsored by Melitta and I received compensation, however, opinions are my own. It's no secret that I am forever in love with a good cup of coffee. For the record, there is no better cup than the very first one of the day. Ever.