I am a firm believer that my kids don't need toys to play all the time, especially outside. They need their imaginations, and sometimes something simple like a ball or a stick. However, there outdoor summer toys that they do have and use are invaluable to us. Our wee sprinkler, the basketballs, the sidewalk chalk – these are items that I would happily invest in over and over again.
There are always a few new toys that I love getting for the kids, or giving as birthday presents to other kids. When I visited Tag Along Toys recently, I was in love with the selection of fun outdoor doors that not only will get the kids active (which is hugely important) but also use their creative skills. You can visit in-store, or browse their website for some options.
Here are some of my top summer toy picks that I think my family (and yours!) will love!
1. Paw Patrol Sprinkler
Do you have a Paw Patrol fan in your home? This sprinkler that goes into the grass is adorable! I like small sprinklers for those of us with smaller yards especially!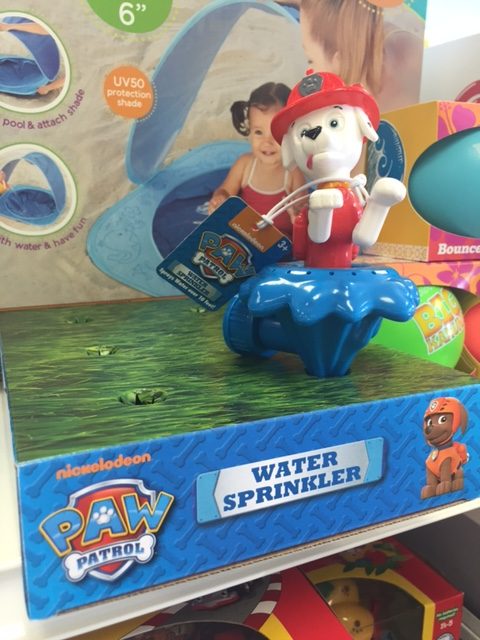 2. Baseball Slip and Slide.
Quick! I need a bigger yard and then need to buy this! How awesome is this?!! It's a slip and slide (slide home! YAY) AND it has a little tee to use. I want this! My kids would love it!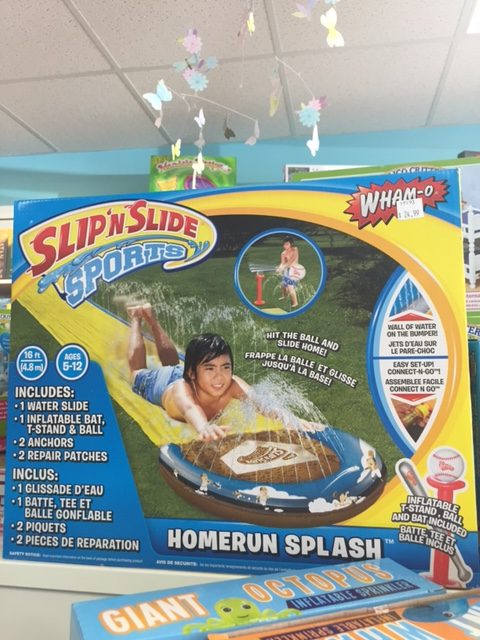 3. Kites
You can't tell me that it's not fun to fly a kite. If you have the space (be careful around overhead wires and trees!) I think kite flying is a skill all kids should learn.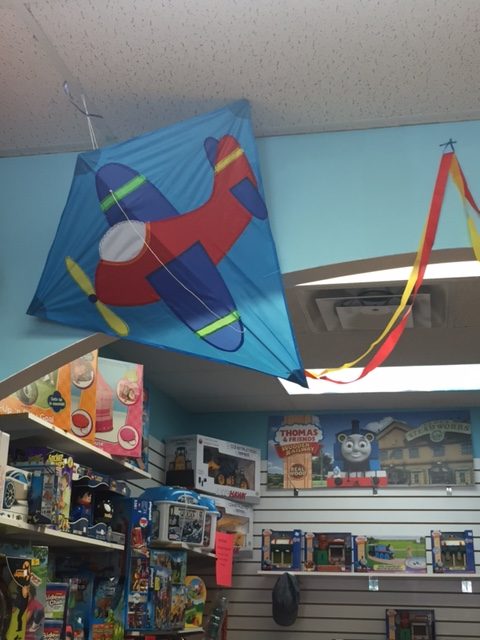 When was the last time you had a water balloon fight? It was probably when I was a kid. Do you remember how much fun they were? These Bunch O' Balloons fill up with a special attachment and hose all at once. How much fun would this be?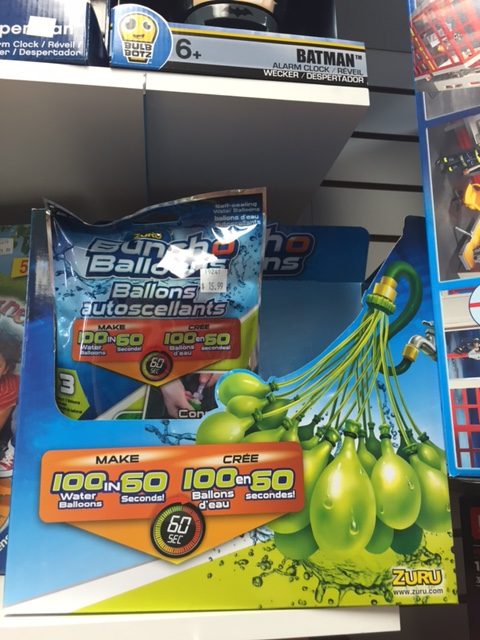 5. Chalk Designer
Pretty sure my daughter would love this. Gorgeous giant stencils to make beautiful chalk designs. I think this would be a wonderful summer birthday gift too!
6. Pool Float
Tag Along Toys has a lot of pool floaties to choose from but I really loved how cute this giant donut one was. If you have a pool, or know someone who does, this is a fun option when floating around this summer!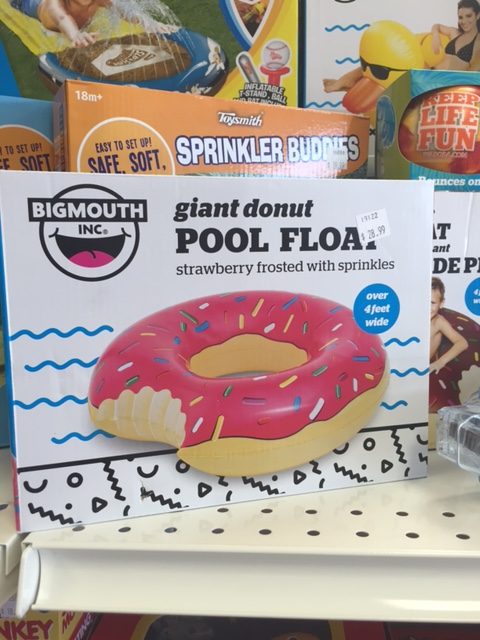 7. Whale Sprinkler
I know, I already listed a sprinkler, but honestly, it's one of the best things we have in our back yard. This one is a bit bigger but I think would be a hit with kids of all ages!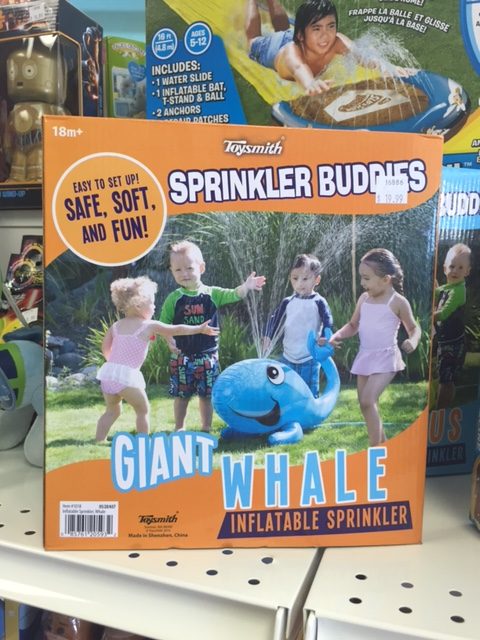 8. Non-Spilling Bubble Bucket
Go ahead and think about how much bubble solution you go through each year. It's a lot right? And the primary reason? Likely thanks to spills. I love the giant bubble bucket that can sit on the deck or ground and little hands can help themselves when they say 'my turn!'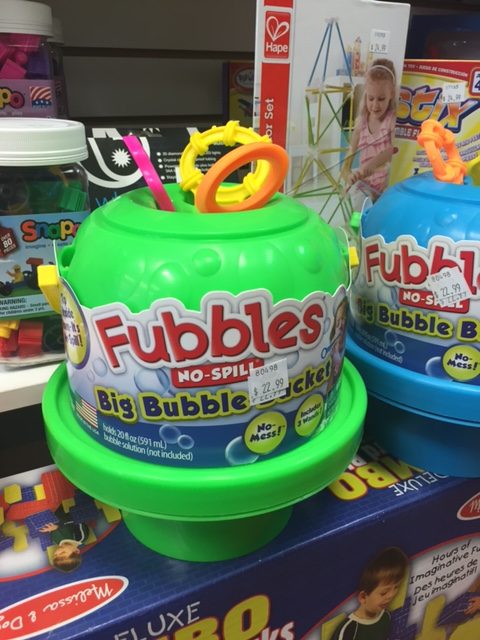 No matter what summer toys you have, remember to get out with the kids and play with them too! It's fun to relive some of our own childhood games and activities.
Disclosure: Tag Along Toys is a blog advertiser, but all opinions are my own.