For years, Millenium park was a go-to place to bring the kids; even if you didn't leave in the East end, people would go to Millenium Park. It had large structures that pleased kids of all ages (yes, even the older ones!), lots of sandy play area, and plenty of grassy field to kick a ball around. There are benches and picnic tables and while the parking lot is attached to an OC Transpo Park and Ride, parking isn't usually an issue.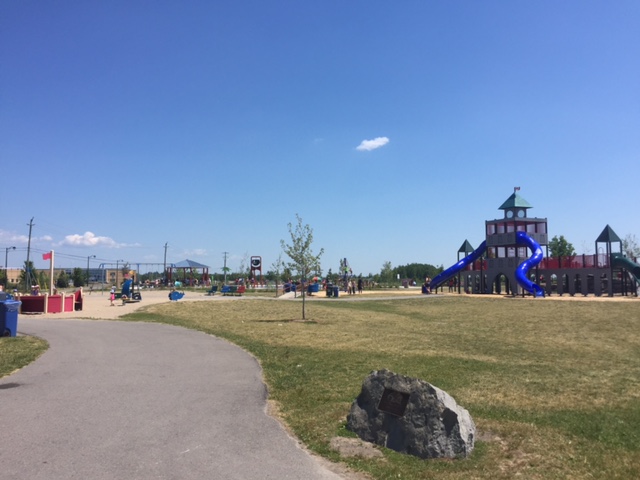 This year, they opened up their new splash park. Now, it's no secret that we are fans of splash parks, and we were excited when the news of a new one at Millenium was announced, but now that it's summer and it is here, I will say it exceeds expectations.
The Pirate/Sea Monster/On the Seas theme is super fun and the kids LOVE the giant splash bucket. The space is quite large and even when we've been on very busy days, the water area never seems overrun.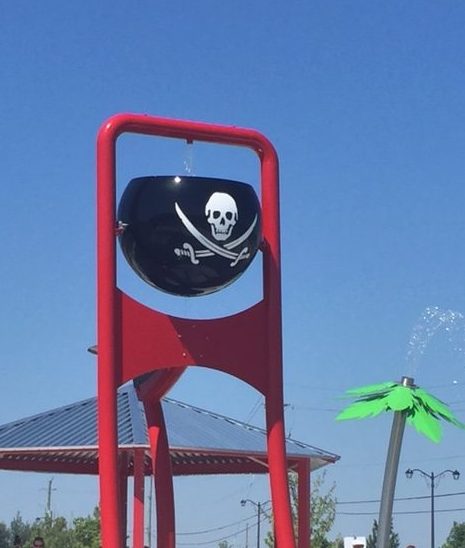 The only set back, as is the case with most of our new parks, is the lack of shade. Trees have been planted and one day there will be a nice treed area nearby, but for now, the small, singular gazebo that is to the side of the water is not sufficient for everyone. Bring an umbrella!
It's worth checking out the park. It's huge and exciting and the kids definitely give it two thumbs up.