It's no secret that when we travel, we make the food that we eat a significant part of our adventuring. We probably decide on what food to eat before we really even pick some activities. That's why my post about places to eat at Disney World was so easy to write. I'm always happy to share food recommendations.
While finding amazingly delicious bites at restaurants, food trucks and small cafes is a priority for us when we travel, it's also important that we eat locally no matter where we are staying. On extended trips when we can cook at the cottage or home we've rented, we love trying to find local food markets, bakeries or fisheries to buy our groceries.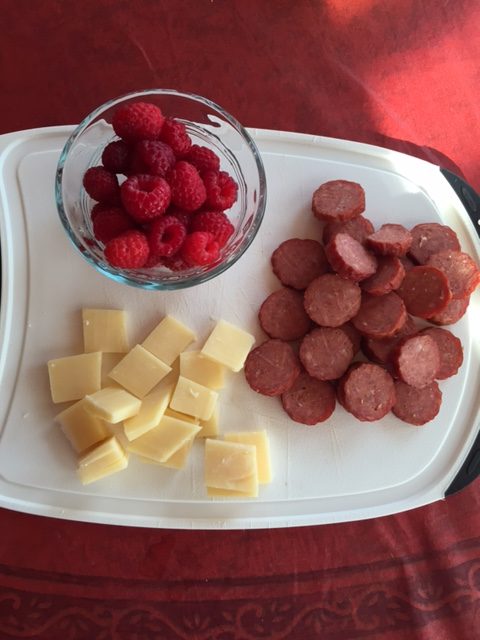 When we went to Turks and Caicos with my parents, my dad already knew where to find the fisherman to buy our lobster. He bought from the source (and to this day, it's the best lobster I've ever eaten, even though I love Atlantic lobster!). We found locally roasted coffee too (which is something we try to find almost always when we travel!)
Just like when we are in Ottawa, we go to our local produce markets. This time of year when travelling in many parts of the country, it's easy to find the Farmers' Markets.  Peaches are in season in Niagara in August and it's one of my favourite times of year to travel there because the produce is so wonderful to eat and easy to access.
In PEI, we discovered the Summerside Farmers' Market last year and made a plan to frequent it this year. Luckily for us, the Market was open on Wednesday evenings and Saturdays making it the perfect spot to get many of our weekly groceries. We were able to buy fresh produce, bread, eggs, and all kinds of meat at the market that we needed.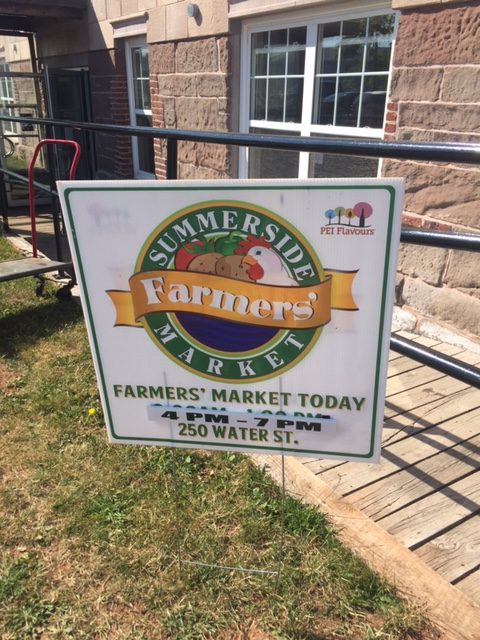 When travelling, finding the local flavours is a wonderful part of the experience. I think it's important to try something new when travelling and food is a part of our adventures. I'm glad we are able to enjoy these bites and support local at the same time!