This post could also be titled 'it's the last official weekend of summer holidays before school what can we do instead of being sad' but that felt long 😉
It's hard to believe that summer is almost over!! I'm not ready (and yet, a little bit of routine won't hurt any of us.) The Labour Day long weekend offers a great opportunity to make a few more summer vacation memories before the kids head back to school! If you are planning to be around the Ottawa area over the long weekend check out some of these fun activities!
Sunday, September 4 marks the last of the Nokia Sunday Bike Days for 2016. Cyclists, runners and other active movers can enjoy the scenic parkways that the capital has to offer. On the Ottawa side, the parkways are open from 9 am to 1 pm while the parkways in Gatineau Park are open from 6 am to 11 am. Check out the National Capital Commission's website for maps and information on points of interest on or near the parkways.
Gatineau Hot Air Balloon Festival
Have you been to Canada's largest balloon festival running from September 1 to 5 at parc de la Baie in Gatineau, Quebec before? I haven't but it sounds amazing! In addition to watching the spectacular balloons take flight, there are rides and live entertainment for the whole family.  Four or five day passes are available and kids 10 and under are free!
As you know by now, my family is passionate about baseball. Thankfully, there is some exciting baseball action right here in Ottawa! I can't believe we haven't been to a game yet so this might be how we spend some of our long weekend. Head of to the ball park to see the Ottawa Champions close out the 2016 regular season with a four game set against the Quebec Capitales. On Monday, September 5, former National League Cy Young Award winner Eric Gagne will start for Ottawa. What a great opportunity to see a former major leaguer and help cheer on the Ottawa Champions as they prepare to make their first ever playoff run!
Canadian Museum of Nature – Ultimate Dinosaurs
Earlier this month, I wrote an article for www.savvymom.ca  about the Ultimate Dinosours exhibit at the Canadian Museum of Nature. If you haven't had a chance to go, now's the time – the exhibit will close on Monday, September 5. I hope to make it!
Load the Kids Up and Take a Drive!
As of this moment, the weather forecast for the long weekend in the Ottawa/Gatineau region is looking spectacular! Why not take the opportunity to hop in the car and go for a drive? Pack some snacks and head off to any one of the almost endless number of places to see within an hour(ish) of the Ottawa area! Here is a quick list of just a few of our favourites: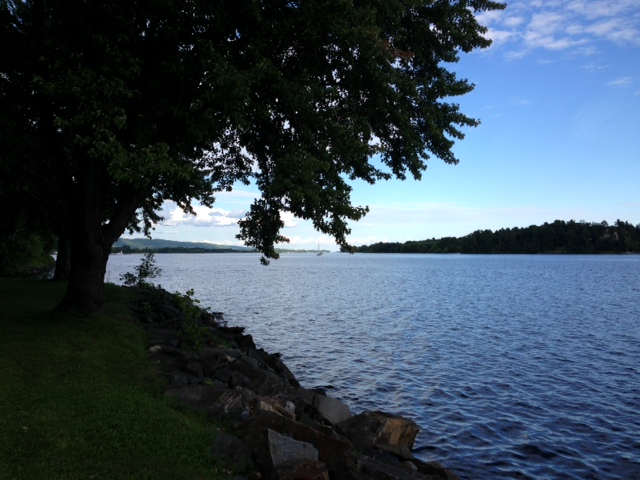 Enjoy the last long weekend of the summer!