Have you decided that you want to try something new? I think it's fun to take a class, sign up for a workshop or experiment with a new hobby every so often. I've discovered that I love fictional writing so I pick away at it when I can (I would rather just spend half my day writing but life doesn't work that way right now!). While I'm no artist, I've also found a lot of joy in trying to paint.
The Nepean Creative Arts Centre has their Fall schedule out and there are so many opportunities for kids and adults to try a new activity. Now is the time to finally sign up for that 'thing' you've been putting off. Even if it's just a random class where you have the chance to learn something new and meet new people.
Here's one that they are very excited to be introducing:
Dundun Dance – Experience this unique combination of dance and drumming from Guinea, West Africa. The drumming is part of the dance in this physically powerful musical and dance experience with renowned instructor Catherine Vielleux.

Thursday September 22              7-8:30 p.m.

Nepean Creative Arts Centre, 35 Stafford Road, Bells Corners
The class is taught by Catherine Veilleux (you can visit her website here) and combines drumming with dance. Are you ready to be adventurous?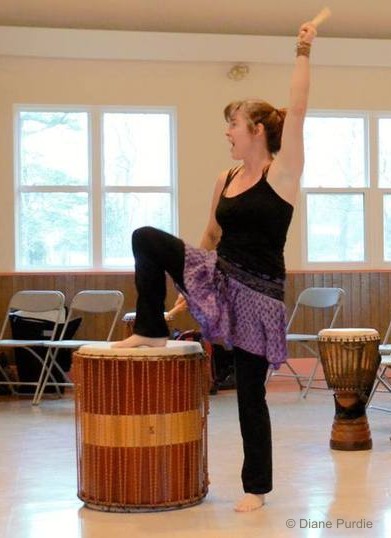 ENTER TO WIN for you and a Friend!
You and a friend can attend this fun workshop for FREE! Simply enter below and let me know that you would be interested in attending and bringing along a pal.
Giveaway closes Thursday, September 13 15, 5 pm EST. I'll send details on how to claim your prize once chosen and winners must secure their prize by September 16. Giveaway is open to Ottawa area residents who are available on the night of September 22. One entry per person (but if you have a friend in mind who you want to go with, have them enter too!).
Good luck!
---
NCAC is a blog advertiser. Winners will contact them via the form I have to arrange participation.