I love fruit crisps. Not only are they easy to make, they always taste delicious. They are best served warm and while I know people who put milk or ice cream on their crisp, I prefer to keep mine pure.
This easy peach crisp recipe is a perfect dish to bring to your next family gathering, or just make it mid-week because you can.
TIP: To easily peel the skin off the peach, boil water, place whole peach in the boiling water for about a minute, remove from water, let cool until you touch them and the skin will pinch off!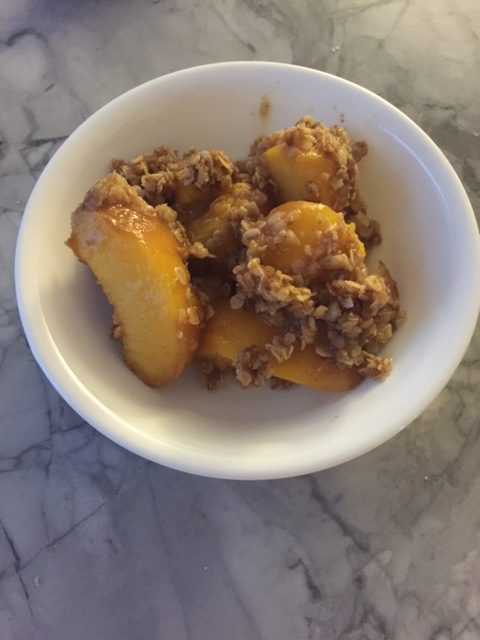 Peach Crisp
Ingredients:
2 cups of oats*
1 cup brown sugar
1 tbsp flour
1/2 cup melted butter
1 tsp cinnamon
6-10 peaches (depending on the size of the pan), peeled and sliced
1 tbsp flour
1 tsp cinnamon
*note – I usually end up eyeballing the oats, sugar and butter because I always want more crust!
Directions:
1.Combine the first three ingredients.
2.Melt the butter and add it to the dry ingredients, mixing well.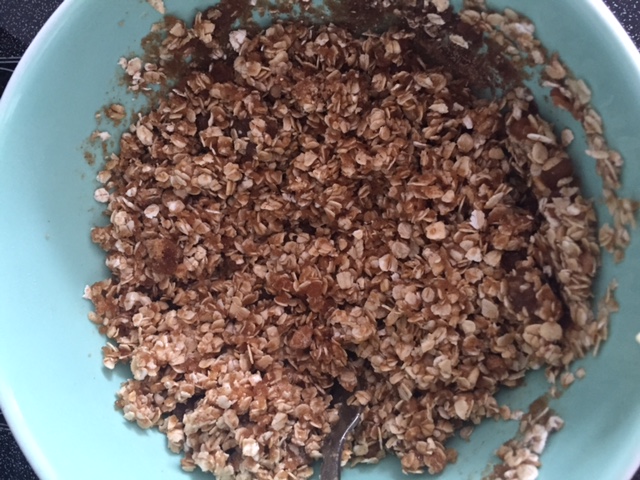 3. Sprinkle the 1 tbsp of flour and 1 tsp of cinnamon over the sliced peaches. Combine to slightly coat the peaches.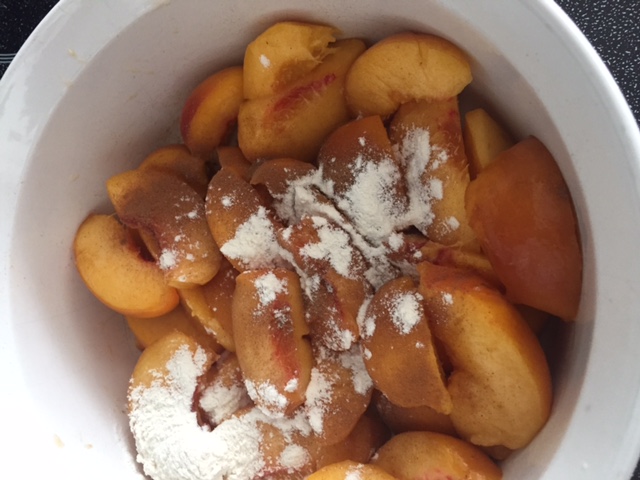 4. Layer them at the bottom of a buttered baking pan.
5. Top with the oat mixture and bake, 375 for about 30-40 minutes, or until the topping is browning and becoming crusty.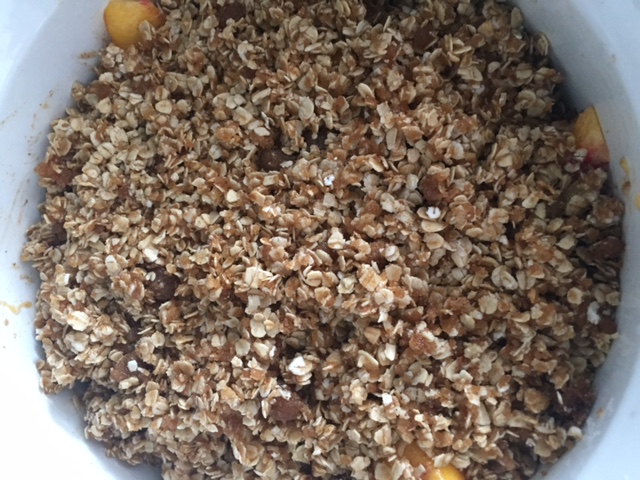 Enjoy!