One of my favourite things to do when the kids were little was to curl up on the couch and read them their favourite book or listen to them 'read' it back. Each of my children went through different favourites – pop up books, animal books, those little lift-the-flap books – I remember some of them word for word even now that the kids are older. It's not that we don't curl up to read now, but as they read more independently, those moments have changed.
Books and literacy have always played such an important role in our family life. Even now, we always travel with books, we bring them to restaurants, and there are few days that go by when everyone in this house isn't reading something.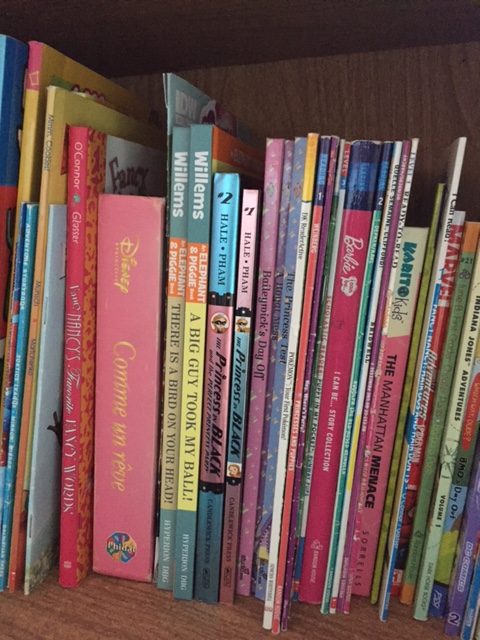 I want all kids to have access to books like we do, at home or at school. Across the country, Canadian kids should be able to get lost in the pictures and words of a good book, but unfortunately that's not the always the case.
The Indigo Adopt a School program is working to help support literacy at schools where books are sometimes less available. Until October 9, approximately 500 high-needs Canadian elementary schools are working with their communities to raise funds for books and new educational resources through the program. 200 of these schools have been adopted by local stores (meaning 100% of in-store donations at those stores will go directly to their adopted school), and all participating schools have online fundraising pages, and will receive 100% of donations made online.  Through the Adopt a School campaign, you can contribute directly to a school in your community and donations will help literacy development. We want all kids to develop a love of reading, and I love that this program is helping to support that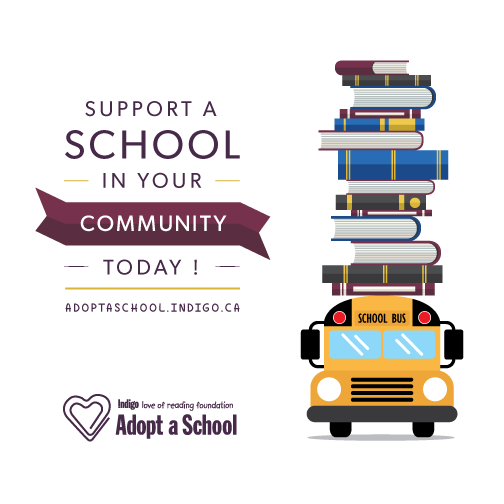 My daughter loves Elephant and Piggie, my son is a huge Diary of a Wimpy Kid fan. I want to help support school libraries across the country so that those books can be available to other kids who might love them as much as my children do. That's why I have contributed to ensure two books will be given to a local school. PLUS there's a book bonus! The Indigo Love of Reading Foundation is matching online donations. My two books will actually turn into three books!
Want to know which schools in your area are participating? Visit the Adopt a School website and do a search by location. Even if your child's school isn't on the list, you can still help support a local school to ensure that all the neighbourhood kids have books in their libraries.
You can also support a school without making a monetary contribution at all. When you share a story on a school's online profile about why that school should receive books for their library and that story is chosen to be featured on the homepage, the Foundation will donate one book to that school for free.
What favourite books are your kids reading at home or at school right now? Want to support other kids to help them find their favourites as well? Head over to the Adopt a School website for more details!
---
This post is brought to you by Indigo but the opinions and images are my own.