This was THE pie that we all loved when I was growing up. Both my grandmothers made it, although my nanny brought it to almost every family holiday event because it was so popular.
Our Maple Syrup Pie isn't maple sugar pie. This is a creamy centre that is topped with meringue. It's decadent, delicious and what dreams are made from.
I have never been hugely successful in my pie making attempts, but this recipe I've done a couple times now and it works. Can't make crust? Buy it, the filling is the star of the show here.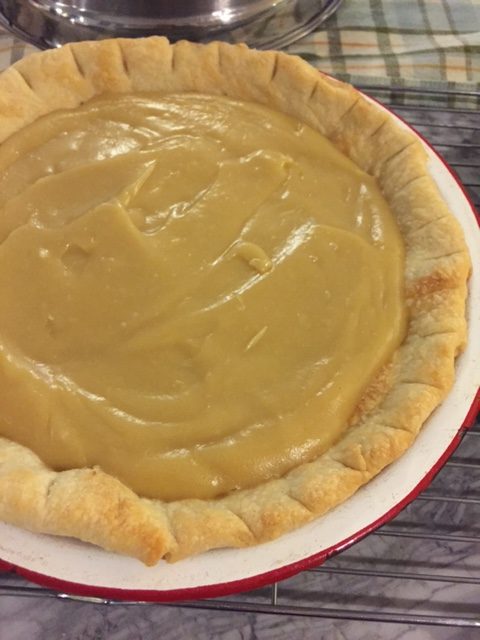 Maple Syrup Pie Recipe
Ingredients:
1 cooked pie shell
Meringue
1 cup maple syrup
1 cup milk
4 tbsp cornstarch, dissolved in 1/4 cup of water
2 tbsp butter
1 tsp vanilla
dash of salt
3 eggs separated (set aside the whites to make your meringue. Use only the yolks for the pie filling.)
Directions:
Mix the egg yolks with the cornstarch/water mixture. Add vanilla.
Scald the milk, syrup and butter (you'll notice it starting to bubble and the edges will have bubbles)
Add the egg/cornstarch/vanilla mix.
Whisk then stir constantly until thick on medium low heat (this will burn easily if you don't watch it!)
Add the filling to the cooked crust. Top with your meringue. Cook until the meringue is golden brown.
Enjoy, but be prepared for people to ask you to make this again!

Looking for more recipes? Here are a few of my most popular ones:
PIN IT FOR LATER!