Visiting Parc Omega, just outside of Ottawa
This summer, my family and I were invited to take a tour of Parc Omega by Outaouais Tourism. Believe it or not, we had never been there before! Like anyone living in the Ottawa-Gatineau region, we were certainly familiar with Parc Omega and know lots of friends and family who had been over the years but hadn't made the trip. What we didn't realize was just how much Parc Omega has to offer!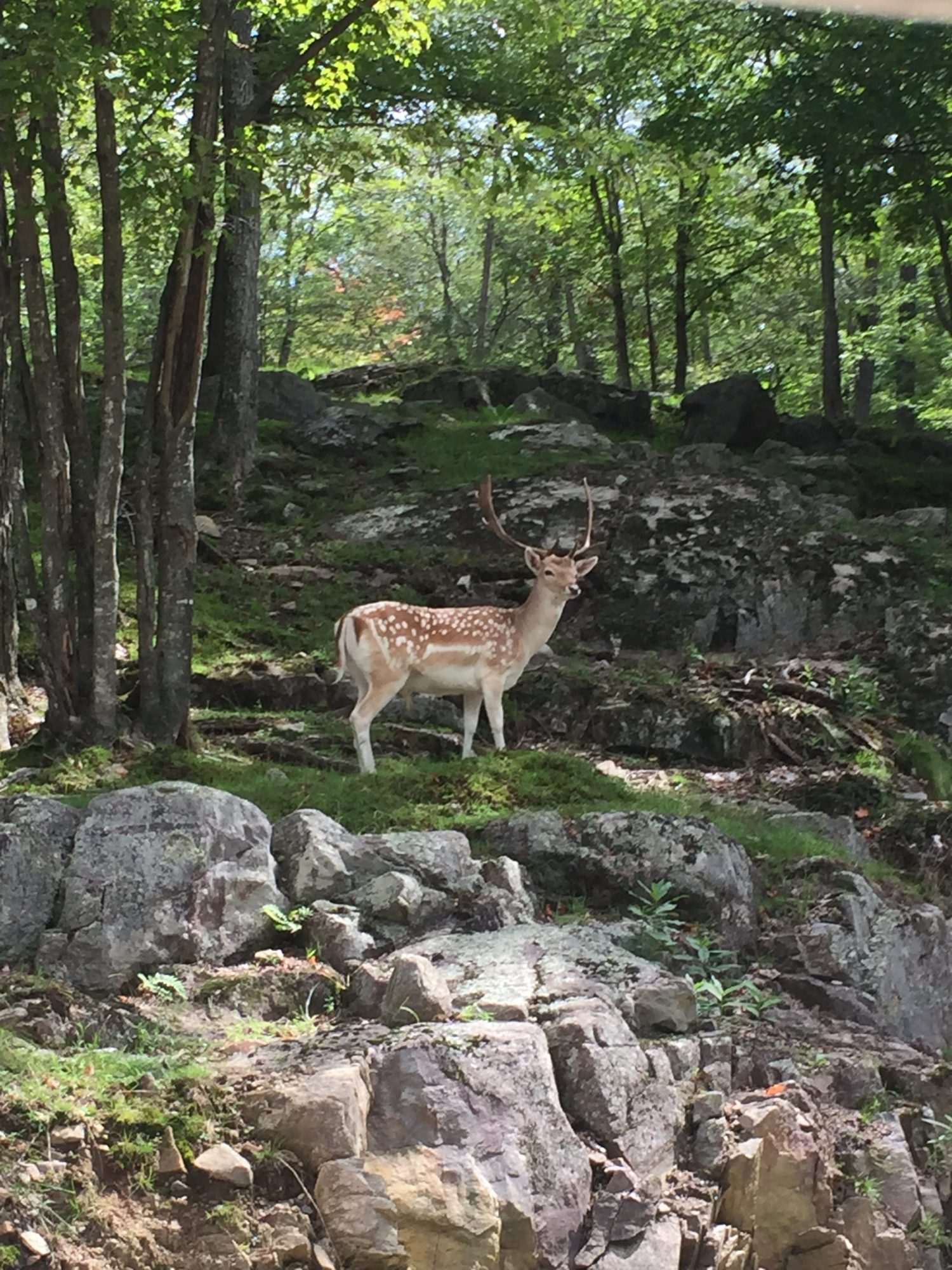 We took the 1 hour drive from Ottawa to Parc Omega on a crisp, late-summer morning and were immediately impressed with what we saw. After passing the entrance gate, we went directly to the Park House – Restaurant and Gift Shop to look around before starting our tour. In those brief moments, while we watched a family of red foxes being fed and got to see a young fawn close up, the kids quickly fell in love. It didn't take Andy or myself very long to understand why Parc Omega is so popular with families and begin to wonder why we hadn't been before.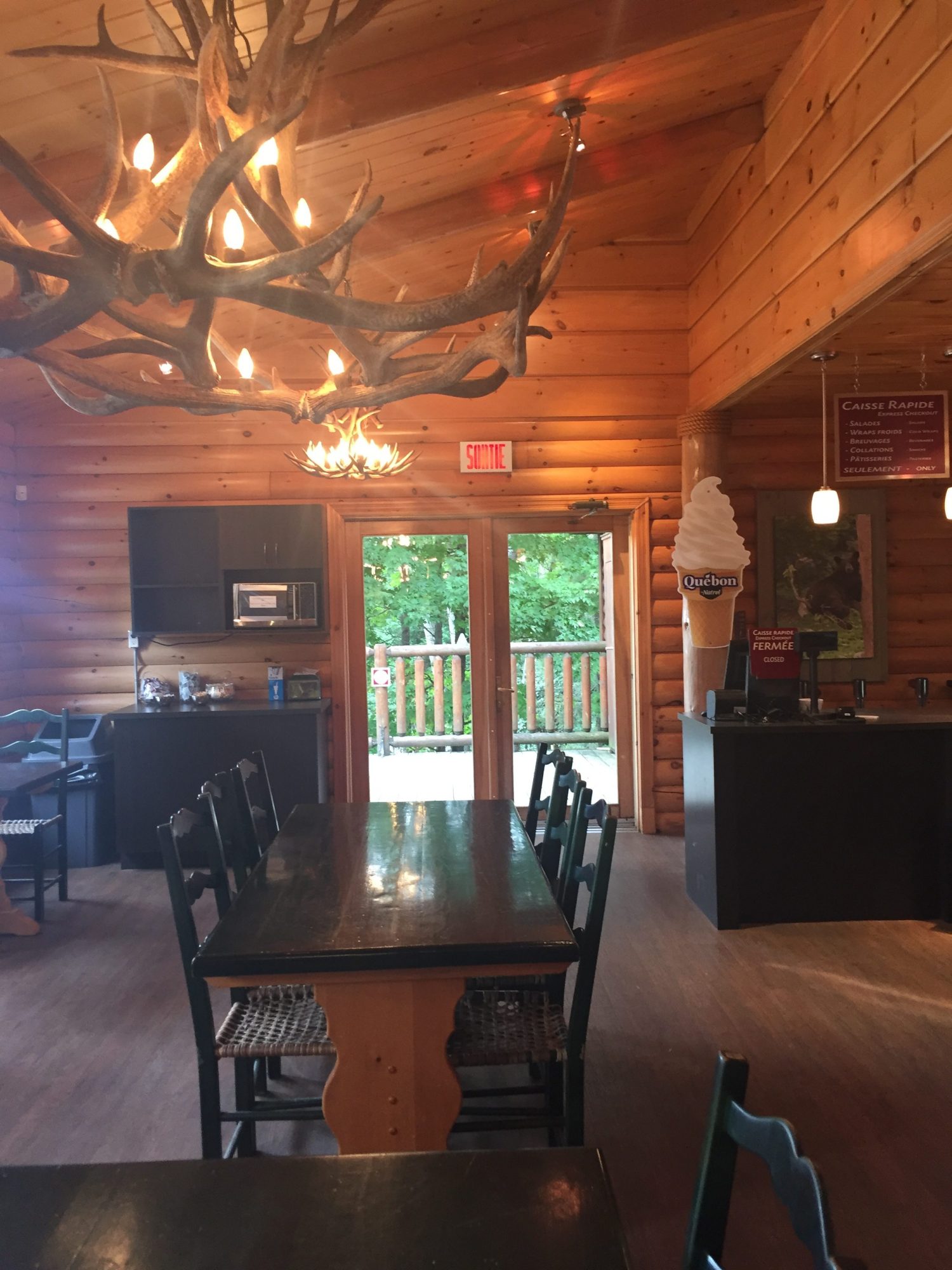 We had the good fortune of being taken on our tour by Head Zoologist and Park Ambassador, Serge Lussier. Over the course of a couple of hours, Serge took us through parts of what Parc Omega's 2,200 acres has to offer. This includes a 15 km car trail through the park where you'll find over 15 species of animals living in habitat that is representative of much of Canada's wilderness such as forests, meadows, hills, lakes and even our northern regions.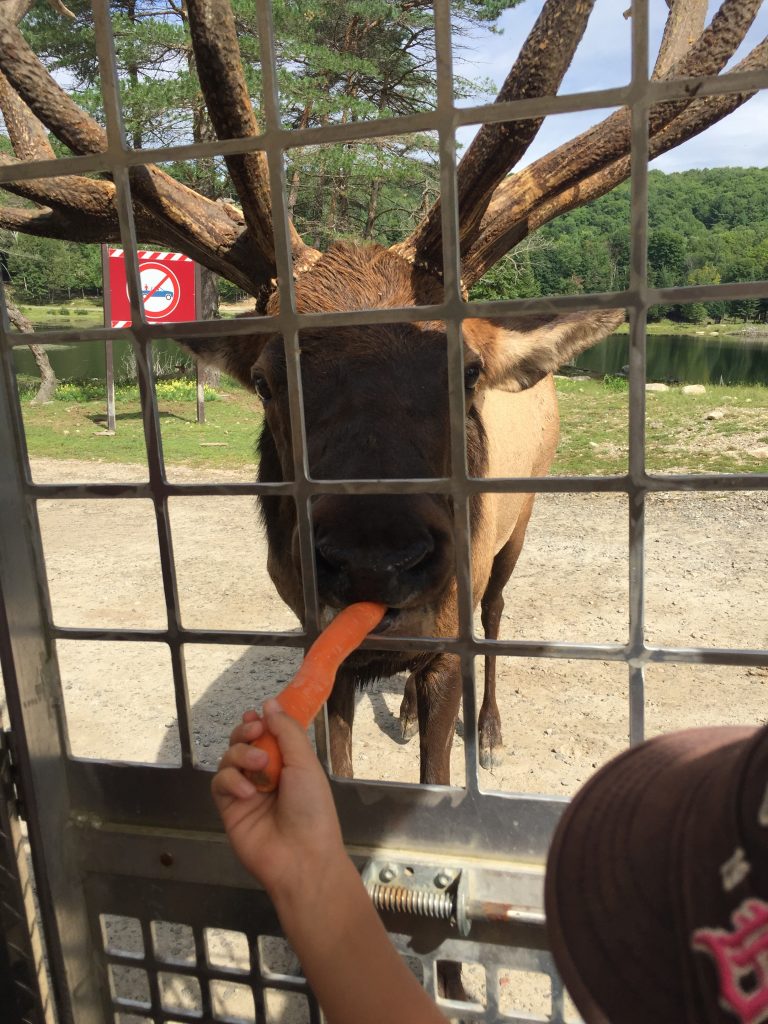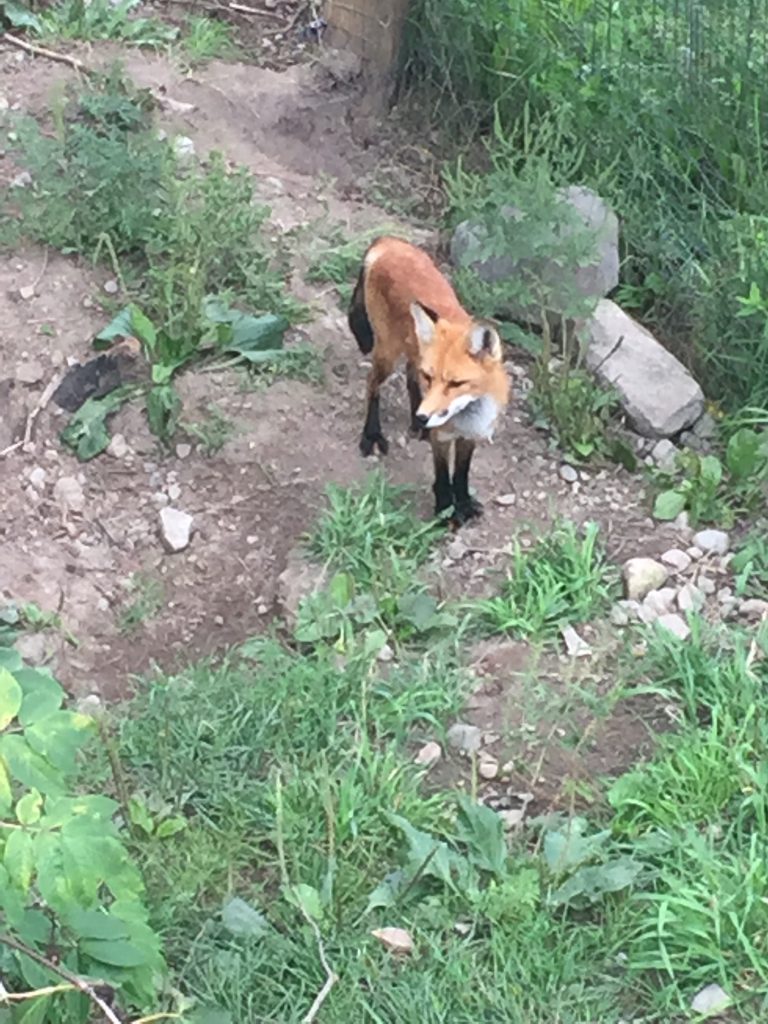 Here are a few of the thoughts we had and surprises that we discovered while visiting:
Feeding and interacting with the animals – We knew to expect that the animals would be coming up close to be fed (we brought our own carrots to feed them, but you can buy them right at Parc Omega for a reasonable price). This was the best surprise for the kids, I think. We had told them how it would work ahead of time, but being this close to the animals really got them excited. What was surprising was the number and variety of animals that we met along the way.
Experiencing wildlife and nature up close and personal –The animals are living more or less as they do in the wild. Most of the large herbivores (e.g., elk, deer) are free to roam around the park. While others, including predatory animals, are kept in areas that are fenced off, their habitats are large and created to be like their natural settings. As Serge toured us around Parc Omega, we were impressed to learn how the park decides on these habitat areas and how they carefully incorporate the animals in such a natural setting. We found it to be the perfect escape from the city and helped us appreciate the country and space we live in even more.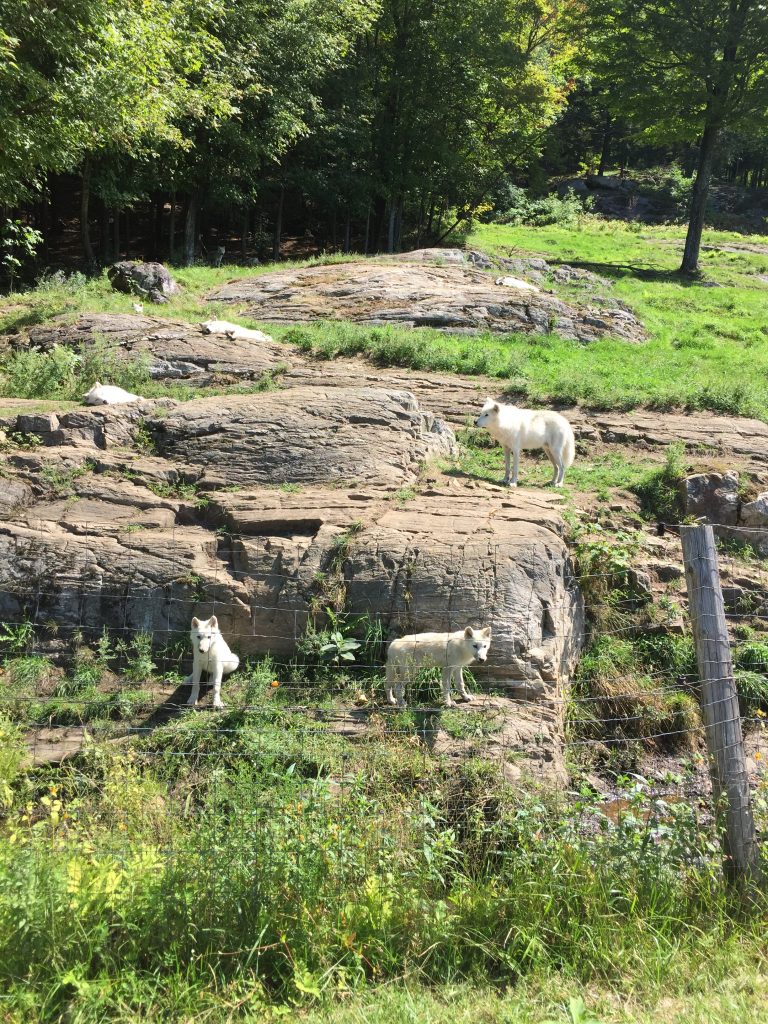 This is a journey – We planned to be at Parc Omega for few hours before heading over to meet my parents for a weekend in Montebello. This wasn't nearly enough time. We easily could have spent the entire day there. We expected to quickly drive through the path, with our carrots, feeding the animals, and then leave shortly thereafter. We were completely surprised by the size and scale of the park and all it has to offer. Expect the driving tour of Parc Omega to take at least an hour and half depending on how busy it is and how much time you take to feed and view the animals. In additional to the driving tour (you use your own car for a self-guided tour), there are interactive presentations, hiking trails, and a picnic area (where deer like to join you!) that features a unique playground and the "Enchanted House".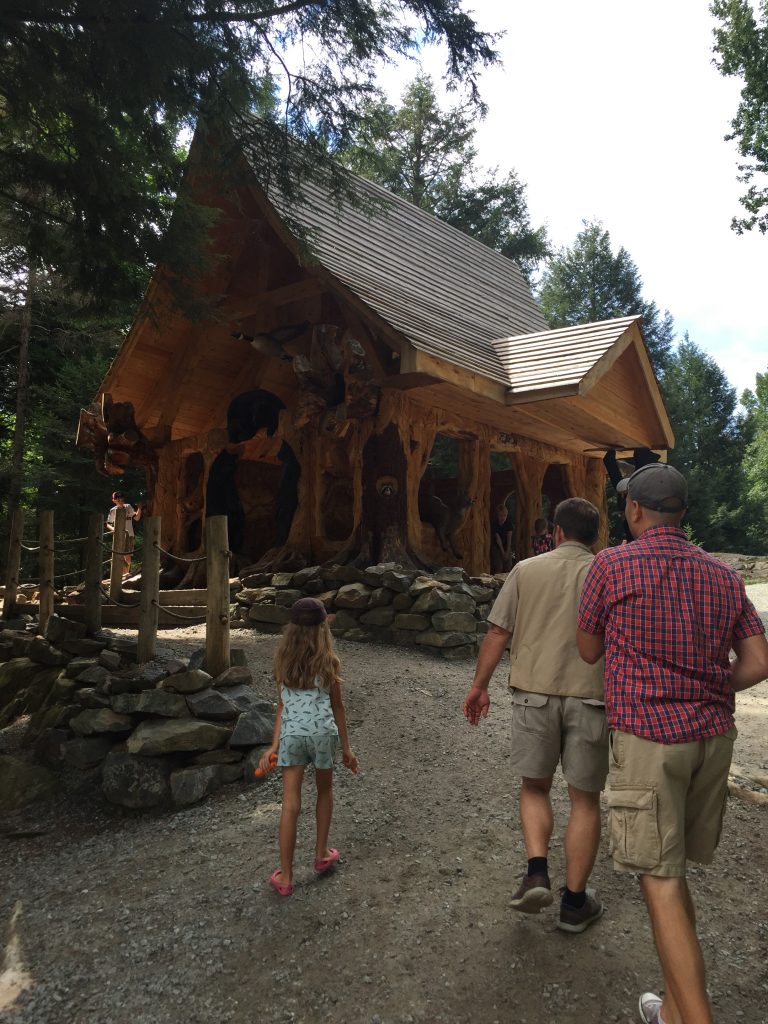 The First Nations Trail – This area recognizes the important relationship that our First Nations share with the environment. Here you'll find totems that represent the 11 First Nations in Quebec. There is a hiking trail around Trout Lake where you can view the totems and learn more about each First Nation community. This area was peaceful and stunning.

Tips for planning a visit to Parc Omega
Getting to Parc Omega is a breeze. The drive from downtown Ottawa is about an hour. Simply take Autoroute 50 east from Gatineau to Exit 210 (Montebello / Mont Tremblant) and turn right (north) from the exit onto QC-323. Park Omega is just beyond the bend.
Plan to spend a lot of time. There is so much to explore that you won't want to rush.
Take a hike. There are trails to follow and the scenery is gorgeous.
Pack a picnic – or buy a bite to eat. You can picnic outside with the deer, but if the weather isn't cooperating, we had a bite to eat at the restaurant and it was well priced and very tasty, plus the menu had something for all of us to enjoy.
Go at any time of year. Parc Omega is open year round (visit the website for details) and while we enjoyed a nice summer day for our visit, I think the changing colours of the Fall leaves would be a stunning time to go, and the winter would be a fun time to explore the park as well.
You can stay overnight. During certain times of the year you can rent cabins and lodging for an overnight visit. This would be so much fun!
You can bring your own carrots to feed the animals (1 bag per kid is what I would recommend!) but when we went, there were bags available at the main lodge for the same price that I paid at the grocery store.
Have fun! This is an educational way to connect with Canadian nature and as a family we had a wonderful time.
For more photos and thoughts, watch my video!

---
Disclosure: I was given tickets by the Outaouais Tourism but all opinions are our own.