It's safe to say that many of us know and love that chocolate and peanut butter are a natural combination. I've shared my recipe for homemade chocolate peanut butter cups before and you can click here to find more peanut butter and chocolate recipes from Kraft Canada.
This month, as part of my Kraft Canada What's Cooking recipe review, I tried their Peanut Butter Oatmeal Chocolate Chunk Cookies. They were a hit with this family! (I think Andy loved them the most!)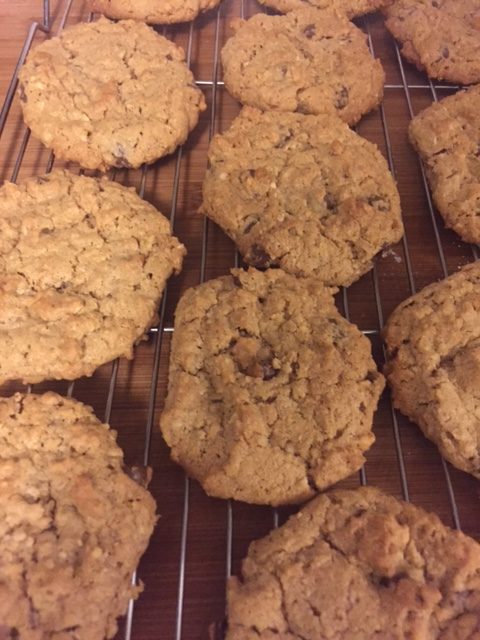 I used the Kraft All Natural Chunky Peanut Butter, which ended up being a really tasty decision. There is no sugar added to their All Natural Chunky PB and the recipe has plenty of sugar already so I didn't miss that extra sweetness to the cookie. I also used chocolate chips, although chopping up my Bakers semi-sweet chocolate like the recipe suggested would have worked just fine!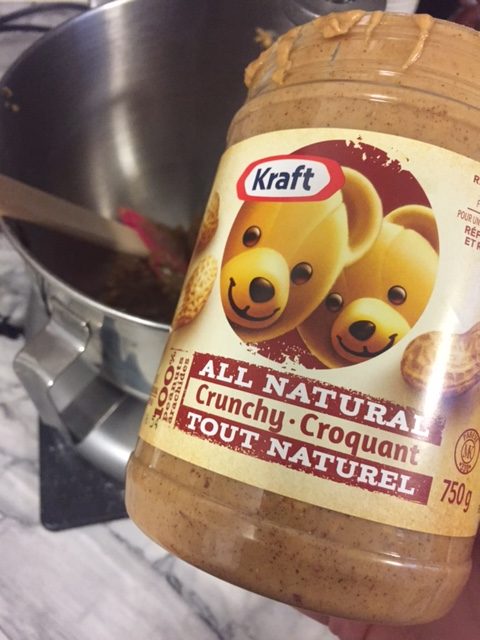 Both Andy and I agree we like chunky peanut butter better than smooth. The kids don't see eye-to-eye on this, but we loved the peanuts in our PB!
These cookies haven't lasted long these week. While I can't send them to school as a snack, they've been a great after school treat for the kids.
Thanks to the oatmeal and the two different sugars, I loved the texture of these cookies. They had a little bit of crispness and a little softness in the middle, which for me signifies a perfect cookie.
The only thing they couldn't do? Clean the mess I left afterwards!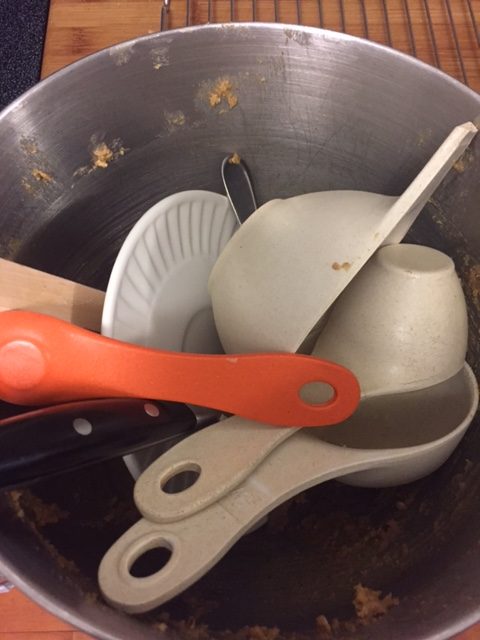 ---
Disclosure: This post is part of the KraftHeinz Canada What's Cooking program for which I am a contributor. All opinions are my own. I really do like chunky peanut butter better than smooth 😉