If you are in the Ottawa area, you woke up to a lot of snow on the ground this morning. It has been met with mixed feelings I think. A lot of people are excited, others could do without it. I'm somewhere in between. I hate driving in the snow but love the look of it around the holidays.
The kids, however, are thrilled. Their school recess just got even more exciting. It also means that they can get outside to the sledding hills!
Near our house we have a small hill that we can slide on in the winter, when the snow is covering it enough and it's not too icy. It's within walking distance and almost every snow day, if the conditions are right, we head outside to slide down, walk up, and slide down again.
To do that, you need the right equipment. Firstly, you have to bundle up to stay warm and dry. Secondly, you need something that moves well on the snow! I think these inflatables at Tag Along Toys look like so much fun. They are unique in appearance, but they definitely appear to give the right amount speed that you want when heading down the hill. It's tempting for me to go out and buy one now that the snow has arrived (and will possibly stay this time!)
These would make for amazing Christmas gifts (tip: Blow them up on Christmas Eve for a major 'wow' when the kids see them the next morning!) Or, they'd be fun to have just because, ready to go out and hit the hills at any moment.
Do you have a favourite one? I love the donut tube, but the polar bear looks like a lot of fun as well!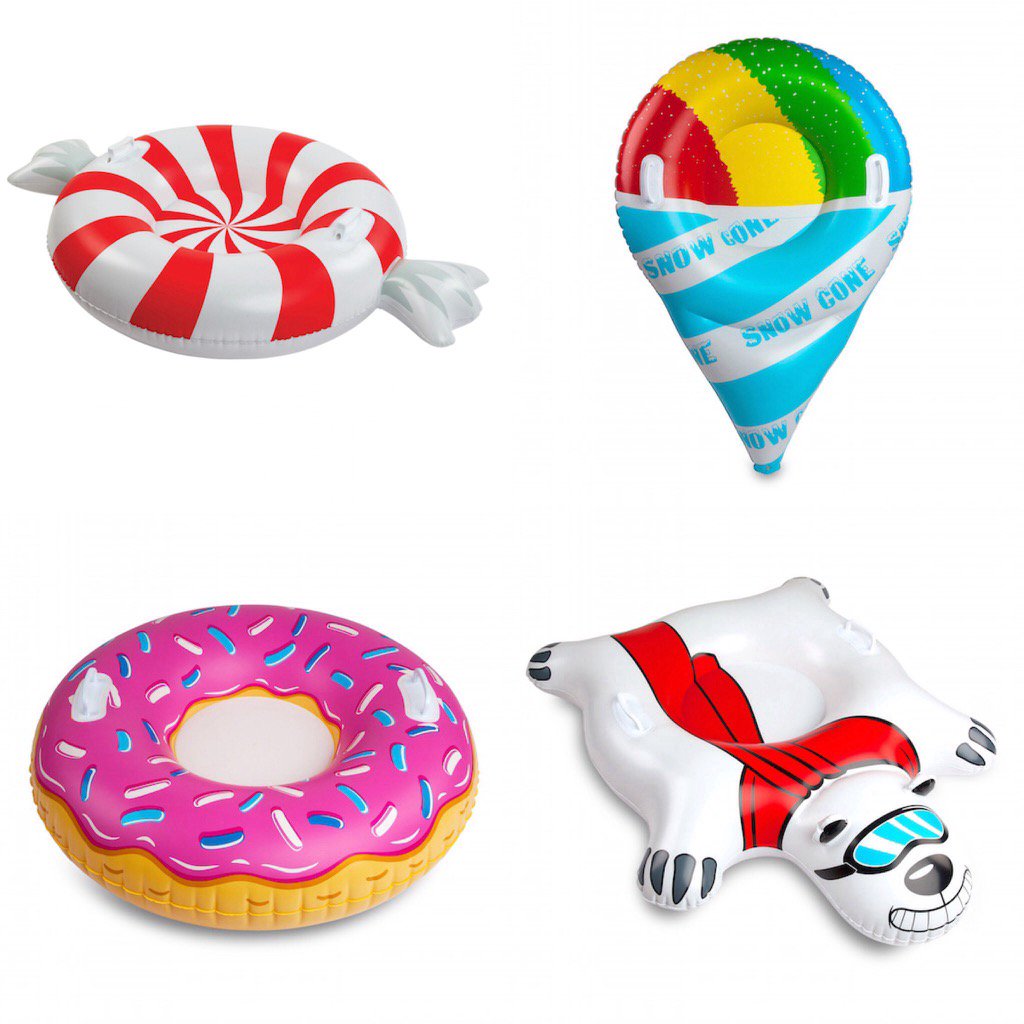 Visit Tag Along Toys all this week to save $5 on each of the inflatable snow tubes (until Sunday!!)
Bundle up, get outside and enjoy the snow!
Disclosure: Tag Along Toys is a blog advertiser. All opinions are my own.